Graduated from the university with a degree in Psychology, I work for tourism industry as a tour guide for many years in Myanmar.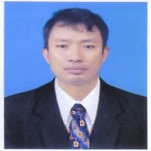 Focused on safety and happiness of our clients, I value for your money holidays.
Burma and Burmese people are beautiful due to ethnic and cultural diversity. Burmese represent eight ethnic groups lived in Burma. Geographical location of Myanmar is different from place to place. It adds the beauty of Myanmar. Myanmar has eight ethnic groups. Myanmar people who are the majority of people live in central part of Myanmar and other seven ethnic groups are surrounding Myanmar people. Besides eight ethnic groups, Chinese and Indian people have lived in Myanmar since British colonial days.
Yangon is the best place for walking tour of downtown areas and it attracts tourists due to a beautiful Shwedagon pagoda. Kyeikhtiyoe is a good place for recreational and spiritual sightseeing near Yangon.
Testimonials about Htay Win
Ian Reece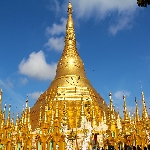 Htay devised a bespoke tour to meet our specific requirements. The tour was excellent and exceeded our expectations. Htay is knowledgeable tour guide and had a lot of information to impart. He was able to answer all our questions with precision and good humour. We would certainly recommend him as a tour guide for Yangon.

Merdene Hess
Htay was fabulous! We enjoyed every minute - he was thorogh and new his stuff. He was good about answering questions, his driver was great and the car was perfect. We couldn't have been more pleased. Thank you, Htay!!!

Booqify Myanmar Manager
Htay Win

+959-425 295 641
---
---
---