I provide all kinds of inbound tours & trekking in Bhutan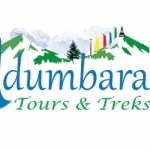 Why travel with Udumbara Tours & Treks?
What makes us different?
Our pricing module is 100% transparent, meaning that our trips are always at government mandated minimum daily rate – no added premiums or hidden fees. Because you shouldn't pay for the same services.
All travelers must pay the government mandated minimum daily rate. The minimum rate ensures Bhutan's policy of "high value, low impact tourism;'' Bhutan is committed to preserving its culture and pristine environment. The rate includes a government mandated royalty (which goes towards heath care, educations and other welfare programs for Bhutanese), 3 star hotels, meals, guide, and in country transportation.
For standard- level trip during peak season, international agencies charges an average of $600 per day; we charge $250 per day (International traveler other than India, Maldives, and Bangladesh).
When adding items to your itinerary that require an additional fees, local agencies almost always add excessive premiums for arranging the request- these hidden fees are added by local agencies when they purchase your airline ticket to Bhutan, upgrade to luxury hotels, and add activities like hot stone bath, water rafting, horseback riding, biking , etc. Udumbara Tours & Treks works directly with the provider for each specific service type across all districts, to assure that you are only paying for your added services and nothing else.
Tourism is not just a cultural exchange to us, but a way of creating a sustainable positive social impact.
With no extra charges to you, every trip bought is a donation to Bhutanese nonprofit organization, Tarayana Foundation. A portion of all our profits goes to supporting their efforts in helping to empower rural communities in Bhutan.
Our team has traveled from Bhutan busiest cities to its most remote villages to collect more content on local business than any other party. We aim to support these local's because we believe in community based tourism.
We host local business on our portal, free of charge. A trip booked through us is shown of support for sustainable cross-industry growth.
We are committed to the preservation of Bhutan's environment and have integrated that belief in to our trips. Any trip can be altered to cut down its environmental impact.


What do we provide?
Booking that is personalized
With photos, videos, stories and third-party reviews of each attractions, accommodations, restaurants, guide and agency, planning your vacations has never been so easy and personal.
If you prefer to have everything pre-planned, we offer itineraries that features special only available with us, created with every traveler in mind. Yogis, history buffs, trekkers –you name it, we have got it—and if we don't, suggest it and we will create it.
We have explore reaches of Bhutan that many people have never heard of (even some Bhutanese). Because our team comprises of both internationals and local, our shared perspective enables us to provide travelers with personalized and unique experiences.
Booking that is finally easy
Our travel portal provides a faster booking process because of an intricate management systems that turns Bhutan's numerous administrative processes into one seamless automated clicks. This reduces transaction process time from 2- 3 weeks to 1-5 days.
Outstanding service
We are trained team of Bhutan experts available 24/7 in Bhutan. We create Udumbara Tours & Treks because we believe in a trip well – planned and well executed. Seriously, call and emails us anytime and anywhere.
Your payment information is never at risk. Our payment processing provides adhere to most strict security standards in the industry.
In true Bhutanese spirit, we welcome each traveler to our home with smile and a KUZUZANGPO LA……. We love our tiny Himalayan corner and are excited to share it with you, as our guest.