Iuliana is a Versailles Tour Specialist at your entire disposal to offer you an unforgettable Royal Day tour in Paris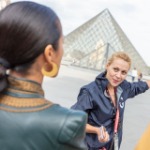 Hello everyone and welcome!

A few years ago, I fell in love with France and Paris, its history, culture and civilization. This unconditional love led me to pursue academic studies "in order to learn more about history and to discover what stands behind the mysterious world of arts". "I had the chance to study the subject "History of Arts" in one of the most prestigious universities in the world, the Paris-Sorbonne University. I learnt so much during those academic years and I feel I have completed my goal".

After my graduation, a strong desire started to emerge. I wanted to share my knowledge and my love for both Paris and Versailles to visitors coming from all over the world. In order to achieve this new goal, I had to obtain a specific degree from the Ministère de la Culture Française which will give me the off Paris and Azurine Luxury Travel in San Francisco. In order to provide an even more convenient and customized service, I also offer visits for people who have a limited time and who wish to see the key places.

Those people are not in contact with agencies. They directly contact me. I regularly offer guided visits for travelers who love discovering unknown places and who wish to receive great advice. Contrary to agencies where clients get to know different people before knowing their guide, I look after my clients from the beginning to the end. As I love creating friendly and pleasant contacts, I pick up my clients at the location of their choice (hotel, airport...) and during the entire visit, I will be the only one who will guide them. At the end of each visit, clients will be driven back to the location of their choice. I do not hesitate to give them tips for the rest of their stay or to help them discover Paris with the visits I offer.

For the past two years, I have been working at the Palace of Versailles twice a week.
This place has become like my second house and the staff is like a second family for me.
Testimonials about Iuliana Excellency Tours
A lovely Tour guide for an amazing guided tour in the Louvre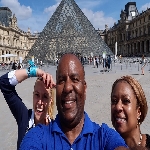 We had a very lovely tour in the Louvre with iuliana ! She is knowledgeable of the Masterpieces of the louvre , she is fun , and fanatic Selfie-picture lover !
We will always remember the tour and the insides of the louvre thanks to you
Versailles best guided tour with Iuliana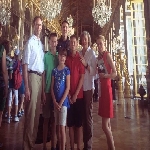 With Iuliana, we felt like kings in the old days of Paris! I never knew that Versailles was so full of surprises ! Thanks to Iuliana, everyone was happy to discover the hidden gems of this Palace !
I recommend that you give her a try , she is really knowledgeable, she welcomes us with her smile and her energy , her expertise in Art and History will not be deceive you !
Обзорная экскурсия по Парижу с официальным путеводителем Booqify Iuliana

Beautiful Iuliana for a beautiful Guided Tour in Paris
Everytime we go to a new city ( like Paris this time ) , we sure need a guide to help you take the transportation, discover the real good places from the first day , and learn about parisian : what to do , what not to do ...
But this time , I tried iuliana , she is great , amazing , fun , and a Parisian expert. She even helped us before we come to Paris ! it is wonderful to meet her
Tours of Iuliana Excellency Tours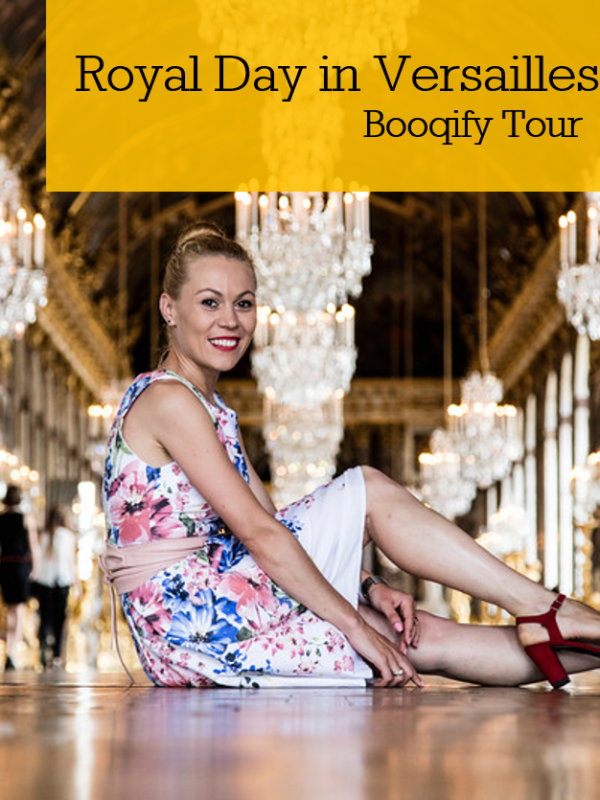 Versailles Bike Tour in the Palace Gardens & Visit of the secret king's apartments
We will see the Gardens of the Palace and visit inside the palace (with premium
$ 360 Per tour
Start: By RER train, you'll leave Paris at 9.30 am, for a morning tour in the palace of Versailles.

1. Approximately 12 miles southwest of Paris, Versailles used to be in the middle of the forest and the swamps.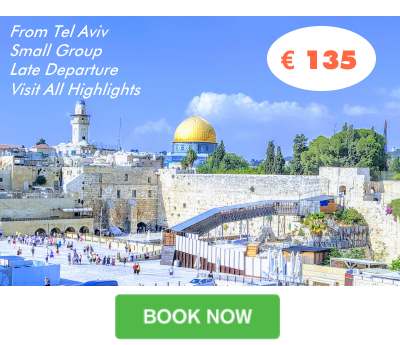 ---
Booqify Israel Manager
Menno de Vries

+972587869982