If you are looking for a high quality guiding and excellent customer service, then you are in the right place! Welcome to one of my fabulous tours!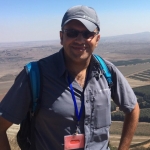 My name is Tareq Hawari and I am a licensed tour guide in Israel and the Palestinian territories. I am a friendly, social and multilingual person, and in the meantime I offer guiding in English, Spanish & Arabic.

Some people work in a job only because there is something they need to fulfill as in most other jobs, but for me working as a tour guide in this complex land is a passion that I had since my childhood and it grew with me everyday since then.

It is known that the Holy Land possesses so many attractions and that the Old City of Jerusalem is considered the heart of all attractions. I live in heart itself and I always enjoy every step I make inside the half mellinnium old walls of Jerusalem as I remember lots of sweet memories that begin with me playing football in my neighborhood with other kids of my age and proudly continues nowadays with guiding individuals and groups in the alleys of my city.

I am here to show you attractions not only in Jerusalem and Israel, but also in the Palestinian territories; Bethlehem, Jericho and the list goes longer than that. It is something that not many Israeli licensed guides can do.

I am here to reveal for you the hidden gems of this fabulous land and share with you my love relation to my country. So welcome to one of my tours and experience the beauty of this rich land.

With love,
Tareq
Testimonials about Tareq
Shaukat Rashid

Our family of five visited the "Holy Land" during the 1st week of Jan 2018. We were very blessed to be at the Holy Land and felt very privileged to have a very knowledgeable guide "Tareq" with us. His knowledge of history, geography, all religions and local culture was very enriching for our tour. On top of all that he took us to local markets where we enjoyed the local food, shopping and wonderful hospitality of the people. May Allah (SWT) bless him for his great efforts. (Ameen)
Lata Gullapalli

Dear dear Tareq, thanks so much for the amazing time we had in the Holy Land with your amazing guidance.
Cannot describe fully how it's been experiences of several lifetimes...
You had detailed knowledge of every possible aspect of the journey you took us on!!
Thanks so much!! Hope we meet you again here or there- and go on another trip!!
Wish I could add more stars to our trip. And how much we loved it.
Thanks so very much and take lots of care.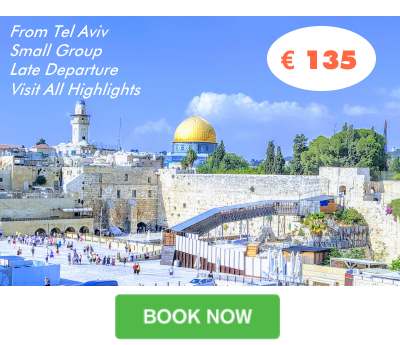 ---
Booqify Israel Manager
Menno de Vries

+972587869982
---
---