I am a proffessional licenced tour guide living in colombo Sri Lanka. I will show you the best out of this paradise island. ❤️
Burning Desire in exploring hidden paradises around the Globe, the undefeatable challenging attitude in adventures have driven me to the most unreachable destinations in this planet. Willingness to convert the hobby into the future occupation, I have selected tour guiding, designing tours and assisting travellers as my profession.

Having studied Hospitality, Travel and Tourism management from Sri Lanka Institute of Tourism and Hotel Management, I have taken the footstep into the academics of Tourism. Post graduated in Diplomacy and International relations with another bachelor in International Politics from the Open University of Sri Lanka, I have been able to further strengthen my knowledge and capacity to make a big impact in the industry of Tourism.

As a youth Diplomat who works with the Government closely by Being the only Sri Lankan represent at the FIFA World Cup Russia 2018, SWY28 Japan, Commonwealth Youth Forums, World youth Conferences and United Nations volunteers, my contribution and voice on behalf of Sri Lankan tourism can't be underestimated.

With all travelling experience, Diplomatic mindset and young energetic positive attitudes and six years of experience in Guiding international travellers across the globe and within Sri Lanka, I welcome and invite you all lovely travellers around the world to feel the warmest hospitality and to make the most memorable life moments with me.

'''' A Proud Sri Lankan.
Booqify Sri Lanka Manager
Gihan Perera

+94 777 228864
---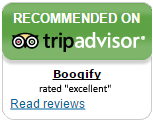 ---
---