Let' Tour With Me Based on Conservation.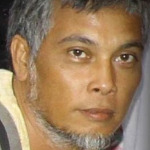 My Tour Guide is a kind of environmentally friendly tourism. That is, through activities related to nature, tourists are invited to see nature up close, enjoy the authenticity of nature and its environment so as to make it tempting to love nature. All of this is often referred to as Back-To-Nature.

In contrast to tourism that we are familiar with, ecotourism in its implementation does not require the availability of modern or glamorous accommodation facilities that are equipped with luxury equipment or artificially excessive buildings.

Basically, ecotourism in its implementation is done with simplicity, maintaining the authenticity of nature and the environment, maintaining the authenticity of art and culture, customs, living habits (the way of life), creating tranquility, silence, maintaining flora and fauna, and maintaining the environment so that creating a balance between human life and its natural surroundings.

Beside as a guide or Tour Guide I am also a founder NGO for biodiversity called Indonesian Species Conservation program (ISCP NGO's).

I am experiences in tourism since 1995.

And here bellow my others explain CV:

Name: Rudianto Sembiring

Place & date of birth: Medan, October 22, 1974

Sex: Male

Marital status: Married

Nationality: Indonesia

EDUCATION:

1990 - 1993

Gajah Mada High School Diploma, Medan, Indonesia

WORK EXPERIENCE:

2004 – Present

Medan Zoo Keeper, Indonesia

2011 – present

Executive Director/Founder Ngo ISCP (Indonesian Species Conservation Program)

8/2011

Work as a volunteer in Taralak Foundation Philippines.

Special breeding rescue center for birds species, Contact confirmation Pavel Hospodarsky

2/2011 – 9/2012

2011-2012 Identification of Timber Origin" (Identifizierung von Holzherkünften) (BLE 2808HS023)

build up a reference database on a geographic-genetic pattern of Intsia sp. in its natural distribution area in

South-East-Asia in joint research with the Hamburg University of Germany, Location work forest in Indonesia

and Malaysia. Contact Confirmation Benyamin Hayes (ben9hayes@yahoo.co.uk) and Dr. Bernd Degen

Director and Professor Johann Heinrich von Thünen- Institut (vTI) Institut für Forstgenetik -Sieker Landstr.

2, 22927 Großhansdorf

Germany (bernd.degen@vti.bund.de)

7/2013 – 12/2013

Working as assistant Field for Bert Haris Postdoctoral Research Associate, Program in Science, Technology & Environmental Policy Woodrow Wilson School of Public & International Affairs 405A Robertson Hall, Princeton University, Princeton, NJ 08544, U.S.A in doing Research in North Sumatra for Paciformes birds in trapping, poaching and trade.

9/2013

Presentation in Zoo Liberec Czech Republic about Entomophagy, Sumatran laughingthrush (Garrulax bicolor),

Nias Hill Myna (Gracula robusta) and Educational for Children in Sikeben village district of Sibolangit North Sumatra Indonesia plus work be a volunteer for orangutan and chimpanzee at Zoo Liberec.

1/ 2014

Working as representative WSPA team Steven Clegg and Naritsorn Pholperm (World Society for

Protection Animal) Asia Pacific disaster team for evacuation livestock in Sinabung volcano eruption at Karonese

district North Sumatra Indonesia.Contact confirmation Steven Clegg and Naritsorn Pholperm

(StevenClegg@wspa-asiapacific.org &NaritsornPholperm@wspaasiapacific.org)

8/ 2014 – 12/2014

Working with Tien Ming Lee Postdoctoral

Research Associate, Program in Science, Technology & Environmental Policy

Woodrow Wilson School of Public & International Affairs 405A Robertson Hall, Princeton University, Princeton, NJ 08544, U.S.A.My position in Tien Ming Lee Research as Coordinator USU (University of North Sumatra) and UNIMED University Students to collect interviews 500 Birds owner target in 10

subdistrict in Medan City North Sumatra Indonesia with Title Project "Can we move toward more sustainable bird keeping in Indonesia".

9/2015

Be Speaker at Tropical Biodiversity Conservation Conference (TBCC) at Czech University of Life Sciences Prague, Contact institution ( TBCC@ftz.czu.cz ) or could be seen on their FB page at

1/2016

Doing Investigation civet for making coffee Luwak in captivity ordered by Swiss Animal Protection

5/2017

Doing Investigation for illegal trade of helmeted hornbill (Rhinoplax vigil) with student university from Bristol in West Borneo, Indonesia,

AWARDS AND GRANTS :

2013 Idea Wild - Equipment request for fieldwork $ 1429.11 ( Laptop, Binocular, GPS and Projector).

2014 Friends of the Orangutans - $ 1000 for Nias Hill Myna (Gracula robusta) Project: " Saving The

Symbol Of Nias".

2016 Idea Wild - Equipment request for fieldwork $ 368.47 (Kelty Redwing 50 Backpack - Forest Green, Canon PowerShot SX520 16Digital Camera and SanDisk 16GB Class 10 SDHC UHS-I).
SKILLS :

Professional Qualifications:

Driver's License (A, B)

Basic & Profesional First Aid

Language Skills

- Indonesia (Mother Language)

- English (Communicatively)

- Dutch (Passive)

Computer Skills

- Full Maintenance of Windows xp/7 & 8

- Experienced in MS Office (Words, Exel, Note, Access, Powerpoint)

Personal Skills

- Purposeful, un-conflictful,flexible & Friendly

- Team leader

YOURS SINCERELY

RUDIANTO SEMBIRING
Testimonials about Rudianto Sembiring
Gerog Gandenberger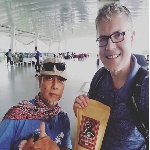 Orangutans in Gunung Leuser National Park
On Tuesday I was picked up by my new guide Rudi (his name was actually Rudianto, but he shortened it to a German name to make it easier for me) for my hiking tour in the Gunung Leuser National Park. The drive to the park took about 2.5 hours in unusually light traffic because of the Chinese New Year public holiday. Once outside of the city we drove through nothing but palm oil plantations for miles and miles. This was the first time I had ever experienced the sheer scale of these plantations. And there were large trucks everywhere filled to the rim with palm nuts being taken to a nearby processing plant.

When we arrived at the park, Rudi handed me over to a local guide. Before we entered the park itself we walked through a rubber tree plantation. It was interesting to see how the rubber is collected by slicing the bark in a spiral and attaching a coconut shell at the bottom to collect the white rubbery sap.

Gunung Leuser National Park, established in 1980, received UNESCO World Heritage designation in 2004 as part of the WH site "Tropical Rainforest Heritage of Sumatra". The park covers a mountainous area of dense tropical rain forests of almost 8,000 square kilometers and straddles the border of the Aceh and North Sumatra provinces. It is one of the last habitats for Sumatran Elephants, Sumatran Tigers and the extremely rare Sumatran Rhinoceros, but all of these are near impossible to see. The reason I came here was the fact that the park is also home to the Sumatran Orangutan. I had never seen Orangutans in the wild before, and was told there is about a 75% chance of seeing them here. I was very excited about this and I would have been happy seeing even one of them from a distance, but what happened over the next two hours exceeded even my wildest expectations.
It took us only about 30 minutes before we came across the first group of these giant apes. We first saw a male sitting in the tree right in front of us. After watching him for a while build a nest (they move all the time and build a new nest to sleep in every day), we walked a bit further and suddenly saw a group of several females, two of which had tiny babies clinging to their thick fur. They were really close and I was able to get lots of incredible pictures.

Medan
The next morning Rudi picked me up from the hotel again for a half-day sightseeing tour through Medan. Medan is the capital of the North Sumatra province and the fourth largest city in Indonesia with a population of about 2.5 million. It was founded in the late 16th century and was part of the Aru Kingdom, which ruled this area form the 13th to 16th century.

Medan itself is not a major tourist destination, but it does have a few interesting and historical sights. Our first stop was the Graha Maria Annai Velangkanni catholic church, which was one of the weirder looking churches I have seen. It was built in the style of an Indian Mogul temple. It's also the only catholic church I have been to, where you have to take off your shoes before entering.

The Great Mosque of Medan, a beautiful white building constructed in 1906, was out final stop. We were there during the afternoon prayer, so I wasn't able to take a look inside.
Rudi dropped me off at the airport at 2:00 pm for my afternoon flight back to Singapore.

Final Note:
My guide, Rudianto Sembiring, was great. He also runs a rehabilitation center for rare species that were rescued from villages where they were kept as pets. His main focus is on the slow lori, which is a small and rare primate. You can support the rehabilitation center via this link, and if you need a guide in and around Medan, please e-mail me for Rudi's contact details.

This Testimonial is same that I was write on my Blog here : http://www.ggtravelblog.com/p/medan.html?fbclid=IwAR1b72Uq9lFI1l71nSlQFo9eh30d-tR8wkL-9aV5xX8I6N0Lm6HlOx5UC1g

Tours of Rudianto Sembiring
Semi Wild and Wild Orangutan Tour
Gunung Leuser National Park
$ 350 Per person
DAY 01
Airport pickup and proceed to Bukit Lawang (about 3 1/2 hours)
Pick you up at the airport and then stop at some place for food and also to see some nice plantations along the way to Bukit Lawang.
After arrivalat Bukit Lawang, check in at....
Lake Toba Tour
Samosir Island
$ 750 Per tour
Day 1 ARRIVAL MEDAN / TEBING TINGGI / PARAPAT

(L/D) Arrival at Medan Airport, transfer to local restaurant for lunch. Continue the journey to Parapat, drive along the beautiful road which offers the endless view of rubber, palm oil, cocoa plantations and....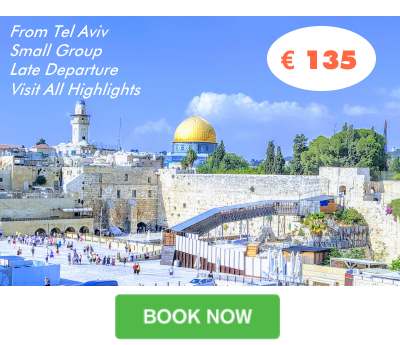 ---
Booqify Israel Manager
Menno de Vries

+972587869982