Enjoy the wonders Addis has to offer, with the best of the best.
Journey to Ethiopia is a journey no traveler will forget. Ethiopia is not an easy place to travel - but its otherworldly landscape and resilient, friendly people will move you and leave you a better person for visiting. The best way to scratch below Ethiopia's surface is with a local guide who is passionate about sharing his homeland with visitors.

Begin exploring Ethiopia with a tour of the capital, Addis Ababa. Ethiopia is one of the world's oldest civilizations so be sure to see the ancient artifacts on display at the National Museum. For modern-day treasures head to the Mercato - the largest open-air market in Africa.

You can choose from the Addis Ababa tours offered by City Tour Addis, but feel free to make your own suggestions. Your guide wants you to leave Ethiopia with a greater understanding of this extraordinary place.
Testimonials about ethiogirl
Regina Boscolo

This was a hugely informative day led by a magnificent guide in Etaferahu. She was very professional, had perfect English and was able to deal with all the varied queries we put to her - both about the country in general and about the specifics of the tour. She also suggested a lovely local lunch option which we greatly appreciated. I would fully recommend this tour - but please allow 7/8 hours because of traffic congestion on dodgy roads. Nevertheless, it gives a great snapshot of life in Ethiopia
Regina Boscolo

This was a hugely informative day led by a magnificent guide in Etaferahu. She was very professional, had perfect English and was able to deal with all the varied queries we put to her - both about the country in general and about the specifics of the tour. She also suggested a lovely local lunch option which we greatly appreciated. I would fully recommend this tour - but please allow 7/8 hours because of traffic congestion on dodgy roads. Nevertheless, it gives a great snapshot of life in Ethiopia
Regina Boscolo

This was a hugely informative day led by a magnificent guide in Etaferahu. She was very professional, had perfect English and was able to deal with all the varied queries we put to her - both about the country in general and about the specifics of the tour. She also suggested a lovely local lunch option which we greatly appreciated. I would fully recommend this tour - but please allow 7/8 hours because of traffic congestion on dodgy roads. Nevertheless, it gives a great snapshot of life in Ethiopia
Regina Boscolo

This was a hugely informative day led by a magnificent guide in Etaferahu. She was very professional, had perfect English and was able to deal with all the varied queries we put to her - both about the country in general and about the specifics of the tour. She also suggested a lovely local lunch option which we greatly appreciated. I would fully recommend this tour - but please allow 7/8 hours because of traffic congestion on dodgy roads. Nevertheless, it gives a great snapshot of life in Ethiopia
Regina Boscolo

This was a hugely informative day led by a magnificent guide in Etaferahu. She was very professional, had perfect English and was able to deal with all the varied queries we put to her - both about the country in general and about the specifics of the tour. She also suggested a lovely local lunch option which we greatly appreciated. I would fully recommend this tour - but please allow 7/8 hours because of traffic congestion on dodgy roads. Nevertheless, it gives a great snapshot of life in Ethiopia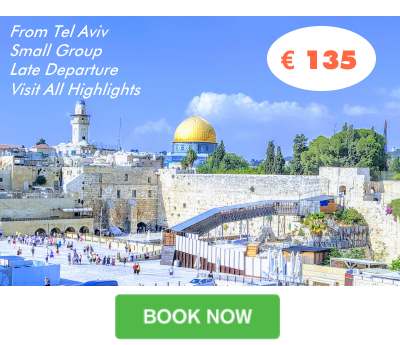 ---
Booqify Israel Manager
Menno de Vries

+972587869982