I am a 30 year old Freelance Kenyan Tour Guide with a massive passion for the outdoors, culture, history and creating social impact through travel.
When you think of Africa, you are probably thinking of Kenya. We are a land of happy people, abundant wildlife and diverse landscapes. From urban cities, Snow capped mountains, deserts, Savannah, tropical and beautiful blue oceans with white sandy beaches; you can have it all in Kenya. No matter where you are in Kenya you are definitely set to have an adventure. Let me show you my little piece of earth that is Kenya. The place am proud to call home.

If you are a city bird who loves people, nature, camping, dancing and jokes we already have a lot in common.
Testimonials about Paul Kamau
Federica Raggi
I am pleased to be a recommend Paul as the most preferred guide in Kenya.
Since I work within East Africa region with frequent short-term holidays, it often happens that Kenya is among my tour destinations. Paul became since some years the 'focal person' for me and all my friends for holidays or short trips to Kenya. The trips done with him include: Elementaita-Naivasha, Lamu, Meru, Mombasa-Malindi, Nairobi.

He has been able every time to provide a complete and recommendable experience. If I might identify the strengths of the experiences he organized are:

- LOCAL TRAVEL instead of a TOURIST TOUR: With Paul I never felt like me and my friends were in a tourist-like tour. Starting from his approach to me and friends, he always showed transparency and treated us more like 'friends' than 'clients', making the experience looking and feeling like we are out with a group pf friends. Moreover, the place-choice done by Paul allow us to experience a Kenya which is not the one only visited by tourist, but the real one.
.
- HONEST AND TRANSPARENT: In other previous experiences, the major problem that I was facing was the approach of tour guides: treating me like a tourist to extract as much money as possible from. However, with Paul me and my friends always perceived first a real and genuine interest in cultural exchange, and wanting to share an experience together. Paul is a respectful, highly educated and international thinker who can very easily get along with any type of person and make people feel comfortable.

- KNOWLEDGE: Moreover, Paul is very knowledgeable about the history and cultures of his Country, which makes travelling with him very interesting. I always wandered if he studies before going on a travel with us, however every time he can really provide us with great insights!

- SIMPLE YET COMFORTABLE: Accommodation, transports and food places advised by Paul are always surprisingly good quality, yet simple. Paul has been able to understand what me and my friends like: Not too expensive travelling yet of good quality.

- SAFETY: Paul is very cautious and careful of people safety, never one accident happened during his trips.

- VARIETY and CREATIVITY: Paul is able every time to propose activities that we could not even image of: proposing biking tours instead of usual bus-tours, cultural events, hiking in natural parks, concerts, festivals. He also has linkages with international NGOs, and in more than one occasion he was able to organize 'volunteering- trip' in projects in Nairobi and Meru.

For all these reasons, I warmly recommend Paul to become part of your team. I truly believe that he can be of great added value and you will never regret the choice.

Kind regards,
Federica

JC GIF ( Rotterdam Lustrumreizen)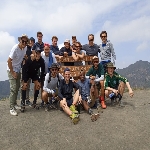 Reis was top, mooie ervaringen! Zeker de motorsafari is er eentje om niet te vergeten! Paul was also the best guide we could wish for, compliments from our side.Mooi om te horen!! Heel vet. Had ook geen twijfels over Paul, maar ben blij dat het ook daadwerkelijk goed is bevallen aan jullie kant
Tours of Paul Kamau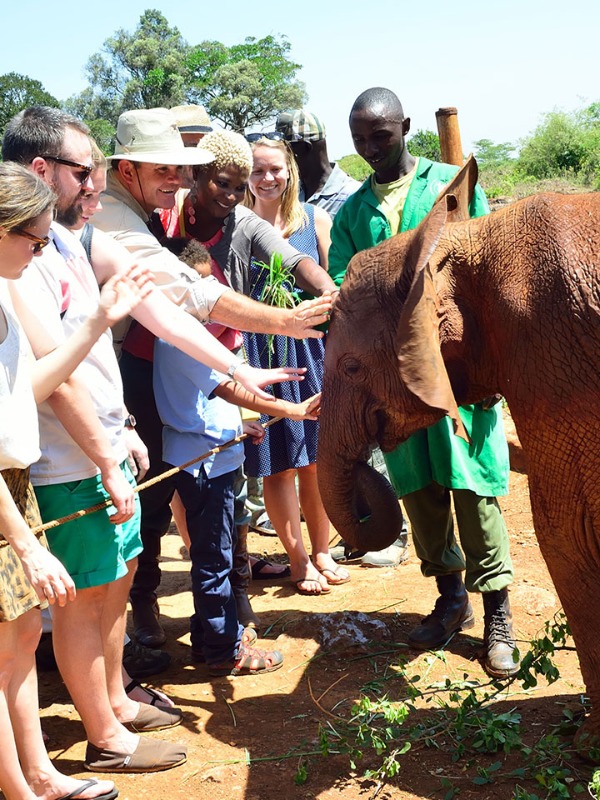 Nairobi City Private Tour
Giraffe Center, The David Sheldrick Wildlife Trust, KICC Rooftop
$ 130 Per person
1. Pick up from your Hotel
2. Morning Breakfast at a local coffee shop
3. Feed and learn about Giraffes at the Nairobi Giraffe Center
4. Interact with orphaned baby elephants at the The David Sheldrick Wildlife Trust
5. Lunch
6.....
Nairobi Night Life
Sun downer meal and drinks + Pub crawl
$ 100 Per person
1. Meal before the drinks - 4:00 pm -6:00 pm
2. Happy Hour -6:15 pm - 8:00 pm
3. Pub crawl - 8:15pm - 12:00 am
4. Dance - 12:00 am- 2:00 am....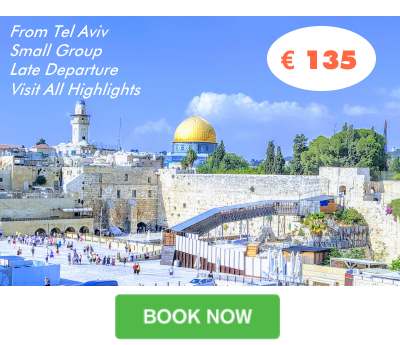 ---
Booqify Israel Manager
Menno de Vries

+972587869982