Welcome to Sulawesi: get experience from uniqueness of each region in Sulawesi
I am Erick Saputra Tangke from Toraja, South Sulawesi, Indonesia. I studied German as Foreign Language at State University of Makassar and received an academic degree Bachelor of Education. Since 2007, I have been working as a German and English tour guide for the private group and individual traveler in Sulawesi.
To improve my English, I visited the English course for a year. I also took a official certificate through the training of tour guide in Makassar. To improve my German, I participated in the Cultural and German Program in Regensburg, Germany during three months.
Here, I offer you nature, unique sites, custom and tradition in Sulawesi and of course organize your tours completely.
I look forward to hearing from you.

Greetings from Toraja

Erick Saputra Tangke


Tours of ericktoraja
South Sulawesi Tour
€ 3150 Per tour
Day 1 Makassar - Toraja
Pick you up at airport in the morning and then visit Karst Area in Rammang-Rammang in Maros district. Arrive in Rammang-rammang, we take a boat to a remote village. After Lunch at resto in....
Toraja Cultural Tour and Trekking
€ 1450 Per tour
Day 01: Makassar Airport – Toraja 

Meet at Sultan Hasanuddin airport in Makassar, we directly leave for Toraja through two ethnic groups in South Sulawesi: Makassar and Bugis. En route, you will see some traditional houses by Bugis....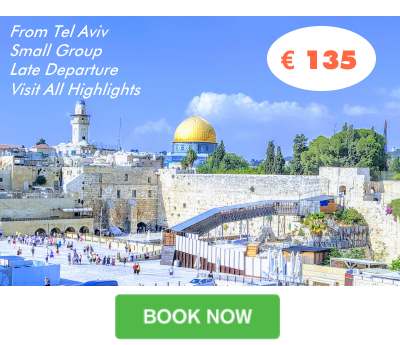 ---
Booqify Israel Manager
Menno de Vries

+972587869982