Greeting from sri lanka, I am a experience professional tour consultant and tour guide, specialize in English, Arabic & Hidi languages.
greeting everyone, My fashion and professional in interior and furniture industry past 18 years in Dubai, I was selected the tourism industry past 3 years with valid license and working as a tour consultant and a tour guide.

I was pleasure to provide a good service to my guest honastly, also each day l was learning a new lesson in my life.

Thank God to selected a new path for to provide a service to multi national people.
Testimonials about amjath
Abu Samir
Abu mohamed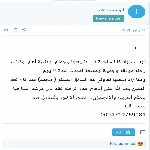 Tours of amjath