I see myself as an Ambassador of Israel in presenting to its guests the beauty of my country as they appreciate its uniqueness and contrasts.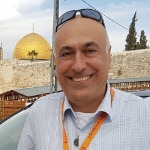 Shalom, my name is Herzl Ein-Eli and I am a certified tour guide licensed by the Israeli Ministry of Tourism since 2005.

I guide in English and especially love connecting with people from different and diverse backgrounds. I see myself as an Ambassador of Israel in presenting to its guest the beauty and uniqueness of my country as they appreciate its different aspects.

I happily guide tourists from all backgrounds and teach about the Land in light of the Old and New Testaments, whilst introducing travelers to the great men of The Bible and the milestones and key events in the ancient and modern history of Israel.

In 2013 I completed the first wine tourism course offered in Israel. For tourists who want to combine a visit to vineyards and wineries around Israel, we can tour wineries and meet with first-class winemakers, study the winemaking process from ancient times to the present and enjoy wine tasting and delicious meals!

My clients know wherever I will take them, they will be in good hands. The convenience of the tourists and their enjoyment is my top priority. I radiate charisma with a smile, peace, patience, care and at the same time inspiring energy which makes every trip a pleasant memory. Every tour is a story coming together piece by piece like a puzzle at the end creating a beautiful picture. For me, tours are not only a livelihood, but my passion and a way of life. This is why many clients come back to walk with me through The Land again and again.

I love the Land and all the beautiful sites of Israel. I am a native of Kiryat Shmona (the northeast point of Israel) and am particularly fond of the Golan Heights and the Galilee region (especially in winter). On my days-off I love to spend time with my wife, going fishing and taking flying lessons, one day to fulfill a dream - to offer private flight tours over the landscapes of Israel.

See you soon, 

Herzl - Your personal guide through The Holy Land.
Testimonials about Herzl Ein Eli
Janie Holman Maloney
Herzl made our trip extra special! He is
humorous, knowledgeable, efficient and an absolute blast to be around!
He relates to all ages and he goes over and beyond to make your trip one to remember.
We will miss Herzl!!
Mary Lea Vis
We enjoyed Herzl tour. He has so much knowledge about his Country and the Bible. He took good care of us and we felt safe under his watchful eye. We would highly recommended Herzl to anyone.
Kate Carmody

I had the most amazing time when we stopped at the Wailing Wall and the boat ride on the Sea of Galilee. Herzl is an excellent tour guide with so much knowledge of Israel. I would like to do another tour with him. if I could rate out experience on a scale of 1 to 5 with 5 being the best I would have to say his tour was a 5+. We did a small tour group of 19 and I would say that is the best kind of tour.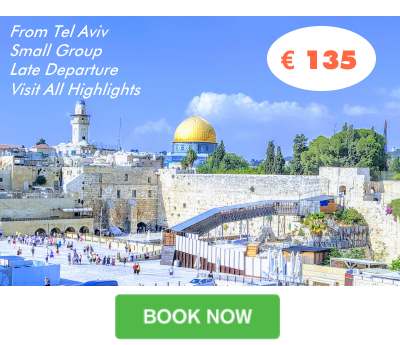 ---
Booqify Israel Manager
Menno de Vries

+972587869982
---
---