Holidays is a time to discover and reconnect with your roots. Where you can do this better than in Israel and Jerusalem, the birthplace of monotheism?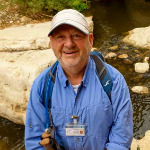 As a guide, my goal is to make your experience in Israel a magical one! My role will be to help you connect with what you will see and feel. So, we will begin by clarifying your areas of interest and your experience of the region. Then, in the framework you have chosen for the day or more, I will develop a personalized program to meet your expectations.

Israel is a land of contrast, with ancient cities, deserts, archaeological sites, geopolitical concerns, economic miracles and more. The country offers a wide menu to build a tailor-made experience that will make your trip unforgettable.

When you will be here in Israel, I will guide you through the endless possibilities the country has to offer. Whether it is through the human challenges posed by arguably the most diverse population in the world, the resonances of a history spanning over 4000 years or the discovery of Judaism, I am sure I will succeed in connecting you, personally, to the land of Israel, and in making your visit here a wonderful moment in your life.
Testimonials about Shlomo Cohen
Stefan B

Great, great, great, ...
We loved the tour and we had a very experienced tour guide Shlomo who gave us so much information and inspiration.
We were 4 participants from different nationalities and religions and we visited all the important places but also non tourist locations, so this experience was amazing.
We had a coffee in the Austrian Hospiz and a great meal on a national roof top restaurant.
Thank you so much for all these non forgettable moments.
Written May 31, 2022
This review is the subjective opinion of a Tripadvisor member and not of TripAdvisor LLC.
Mariona P

Jan 3, 2023
Knowledgeable guide
Tripadvisor review: Private Full-Day Walking Tour of Jerusalem
Shlomo is one of the best guides we have ever had. He is experienced and knowledgeable, and a great story teller. He is amiable, flexible and serious. We will for sure pass on his contact to all our friends who visit Jerusalem.
Shari G

Great with Family Groups!
Tripadvisor review: Private Full-Day Walking Tour of Jerusalem
Shlomo is personable, knowledgeable, and thoroughly delightful. I thought we were going to have a typical tour highlighting all the areas we know best. But Shlomo brought an unusual perspective and observation to the old city and its history. We were a multi-generational group, and Shlomo was sensitive to our pace, our questions, and our interest in learning something new. He handled all tasks with professionalism and kindness. Thank you, Shlomo Cohen for a wonderful day!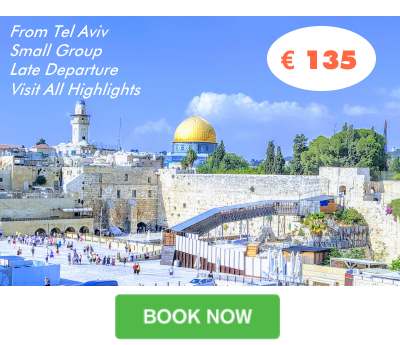 ---
Booqify Israel Manager
Menno de Vries

+972587869982
---
---