I love taking visitors beyond the obvious to shed new light on the country that I call home, Israel.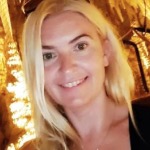 My tours are like an Israeli meal in a pitta bread where I provide the pitta and the guests tell me what they want to put inside the pitta plus I top it with tahina. Of course, they need to see the obvious Israeli sites  but I also like to show my visitors the people, to meet locals – shopkeepers, chefs, an artist, believers from different backgrounds.
And foodies always want to tour the shuks (local markets) where I tell them story of Israel through food.
My perfect day in Israel ? "I love to start a day hiking the Masada in Judean desert to watch the sunrise, then float in Dead Sea, have  lunch in Jerusalem plus walk around the old city and watch a sunset on the beach in Tel Aviv followed by dinner in Jaffa.
Want to join me?
Then contact me for your next adventure .....explore Holyland with me
Testimonials about Alena
Andrea & Adela Stopkova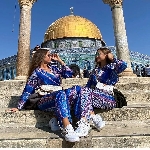 Great 4 day tour of Israel.
Remembering Jerusalem & Our tour guide Alena @ready.set.holyland (instagram)
She has not only showed us the most interesting places worth visiting, but she told us a lot of interesting things about everything and waited patiently for us everywhere while we took photos 🙂
She introduced to us local foods and establishments with great food, she was very nice and we enjoyed it a lot. If you ever plan to visit Jerusalem, be sure to choose Alena as your guide. She also customises the whole tour to clients.
Rodina Stopkova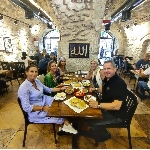 Vzpomínka na Jeruzalém.
Jeruzalemem nas provedla průvodkyně Alena @ready.set.holyland. Nejenže nam ukázala nejzajímavější místa, které stoji za to navstivit, ale ke všemu nam rekla spoustu zajímavosti a trpělivě na nad všude počkala, než sem se nafotili 🙂
Predstavila nam místní typická jídla a podniky, kde se da skvěle najíst, bylo to s nemoc fajn a moc sem si to užili. Jestli někdy
planujete navstivit Jeruzalem, určitě si vyberte Alenu za průvodkyni. Celou prohlídku přizpůsobi představám klienta.
Petr & Andrea from Prague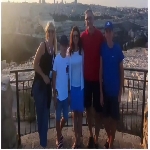 @pampalini1 (instagram)
Thank you for making our trip so wonderful. The historical insights and contemporary context you provided , including explaining the habits and society structure of Israel helped us really enjoy the 3 day tour.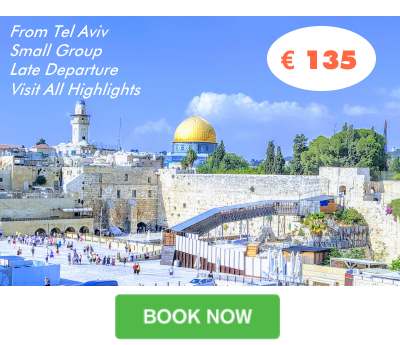 ---
Booqify Israel Manager
Menno de Vries

+972587869982
---
---