Robby is the only tour guide in Israel who is a Harvard graduate, a stand-up comic, a journalist and speaks English, Arabic and Hebrew fluently.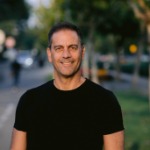 I have 3 goals when I guide.

Your safety.
You having fun!
Teaching you without doing a data dump. I teach you mnemonic devices that allow you to remember the information that I am sharing with you.

While I guide all over the country, my area of expertise is the Old City of Jerusalem, especially Haram Il Sharif - Temple Mount, as well as Old Jaffa and Old Tel Aviv. I lived in the Old City of Jerusalem for many years and I currently live in Tel Aviv.

I'm the only tour guide in Israel that is a graduate of Harvard University, a stand-up comic that has appeared on the Israeli Tonight Show and who speaks Arabic, Hebrew and English fluently.

Robert Berman is a graduate of Harvard University (MPA), Baruch College (MBA), Yeshiva University (BA), Gruss Kollel and Yeshivat Hakotel and he speaks Enlgish (mother tongue), Arabic and Hebrew.

As a journalist, he has been published in New York Magazine, the Harvard Review, the Los Angeles Times, the Tablet, Ha'aretz, the Jerusalem Post, the Jewish Week, Moment Magazine, the Times of Israel, and the Jerusalem Report.

He is the founder and former director of a non-profit organization that encourages organ donation and he is the author of :

What Happens if I Miss a Kaddish: The Origin, Development and Putatuve Efficacy of Mourner's Kaddish
Min Taq Taq: A Collection of Arabic Idioms and Expressions in the Palestinian dialect.

Testimonials about Robby Berman
Robby was THE BEST!

Viator review

LISTEN! This was the best tour I've ever been on. Not one of the best. THE BEST!

Robby was great in every way. He was informative, he was funny. He even got my kids involved and they had a great time.

I learned so much about Jerusalem. If I ever get to come back, and I hope I do, I'm only taking tours from Robby.

Apr 2, 2022
ocmillhouse77

Funny and informative—BEST way to see Jerusalem!

Tripadvisor review

Can't say enough good about our experience with this tour. Robby tailored the trip to what we personally wanted to see and to our eclectic group of adults, teens, and one child—and EVERYONE loved it. The kids were engaged and cracking up.

He showed us places we wouldn't have been able to find without a local guide. Plus, he was hilarious and made Jerusalem's history come to life.

This is THE BEST way to see the city—from a guide who lives here and clearly loves this city and the history of it. Highly, highly recommend. Cancel any other tours; hang out with Robby and see Jerusalem with your new smart, funny friend.

jeffahaverman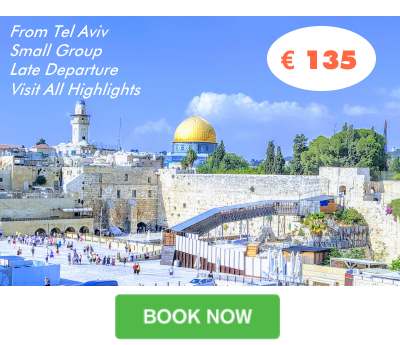 ---
Booqify Israel Manager
Menno de Vries

+972587869982
---
---