The tours I design and guide are: informative, spiritual, experiential and fun.
I am a seasoned guide with many areas of interest: Bible text and Biblical Archaeology; the Holy Places; the modern history of Israel; technologies that have turned desert into a land "flowing with milk and honey"; politics of this region…

I like to connect between people – You will be able to meet with Israelis who are involved in your areas of interest; I can arrange for you to do your favourite fun and sports activities on water, on land or in the sky; I am an art connoisseur; I will accommodate you with the names of restaurants to suite your tastes.

I will drive you in my minivan, or provide another kind of vehicle to fit the size of your group.

Upon request, I can make hotel reservations, as well.

Just tell me about yourself and the other tour participants and I will take you on a personalized and unforgettable tour in this little continent called Israel.

I'm waiting to hear from you.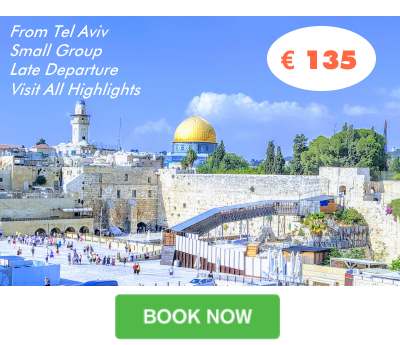 ---
Booqify Israel Manager
Menno de Vries

+972587869982
---
---