Private tours of Israel, 1/2 day to several days. I specialize in Jerusalem, the Dead Sea, and Galilee. Highlights, History, Nature, Christianity.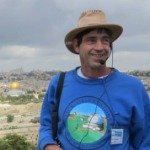 I am very experienced in guiding in German, English and French. Will make your visit in Israel personal, instructive, and enjoyable. Some of my most popular tours:

1. Jerusalem Old City, 3 religions, 4 quarters and 4000 years.

2. Jerusalem of gold - including Mt. of Olives and Mt. Zion

3. Jerusalem Old & New - Old City and West Jerusalem, including Holocaust Museum, Ein Kerem, Israel Museum (Dead Sea scrolls).

4. Dead Sea: Masada, Qumran, Ein Gedi

5. In the footsteps of Jesus in the Galilee: Nazareth, Tabgha, Capernaum

6. The Mediterranian: Tel Aviv-Jafo, Cesarea, Haifa, Acco
Bewertungen über Amri Wandel
German Christian group - 8 days Galilee & Jerusalem
Letter from a German Christian group which I guided 8 days in the Galilee and Jerusalem, "in the footsteps of Jesus": posted on my Facebook page, March 2019
Dear Amri!
We traveled through Israel with you last week. You showed us your country in a very committed and sensitive way. The trip will remain unforgettable for us. In addition, you have with your great knowledge of country and its people and their thousands of years of history. We thank you again very much for your great guidance.
Lieber Amri!
Wir sind in der vorigen Woche mit Ihnen durch Israel gereist. Sie haben uns sehr engagiert und einfühlsam Ihr Land nahe gebracht. Die Reise wird uns unvergesslich bleiben. Dazu haben Sie mit Ihrer großen Kenntnis von
Land und Leuten und deren Jahrtausende alter Geschichte sehr viel beigetragen. Wir danken Ihnen nochmals ganz herzlich für Ihre großartige Führung.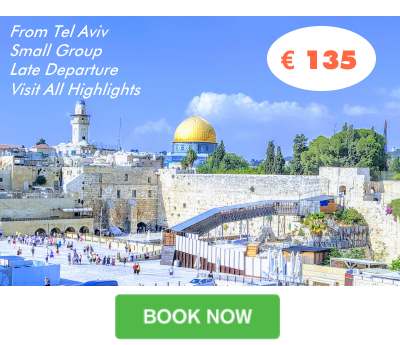 ---
Booqify Israel Manager
Menno de Vries

+972587869982
---
---