Want to have a meaningful experience in Israel, adapted to your interests? I am a professional, knowledgeable and fun guide who can make that happen.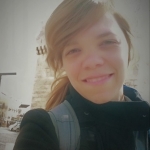 If you are reading this, you are about to embark on an exciting journey. Whether you are an adventurous world traveler, an avid historian or looking to connect with your roots, you won't regret a trip to Israel. Israel's vibrant cultures, breathtaking landscapes and rich history will leave you wanting more. Did I mention the food? 😉

I know how stressful it can be to navigate a new place where you don't understand the language, street signs and culture. Believe me - I felt that way when I first arrived to Israel from Argentina about 9 years ago. Israel is a beautiful place but it can be challenging if you don't know what you are doing. As your guide I will take care of all the logistics while introducing you to the best that Israel has to offer.

Everyone comes to Israel with different expectations and it's important to me that you will have an unforgettable experience that is adapted to your personal interests. On your tour we will strike the perfect balance between learning and fun, ensuring that you and your group have an enjoyable trip.

I guide tours in English or Spanish and I also speak Hebrew and Italian. I'm an easy-going, extroverted person with a passion for exploring cultures and an open mind.

Do you have questions or want to discuss your upcoming trip? Drop me a line at aefratasis@gmail.com, give me a call at +972-54-79-24-586 or message me on Facebook at "Agustina Efrat-Tour Guide in Israel".


Testimonials about Agustina Efrat
Melissa, U.S



Agustina is simply ... SENSATIONAL!

My Mother in law (who needs a wheelchair), my husband and I, took a full day tour with Agustina on Ash Wednesday.

She was on time, respectful, knowledgeable, kind, detail oriented, fun, sweet and, really made our day ... AMAZING!

She took us everywhere we wanted to go and, showed us amazing places we never dreamed of seeing; like Jesus' tomb. She talked to the priest and, allowed us to skip the line, so my Mother in Law could see it.

She also took us to a wonderful restaurant for lunch and, helped us order. It was just a wonderful day!

If you are in Israel, and want to have an unforgettable experience, please do yourself a favor and contact Agustina. She's THE BEST! Worth her weight in gold! Renting audio guides and/or going on a big tour, will never be the same experience.

With Agustina, we were able to go at our pace, ask millions of questions... and just ended up having the best day of our trip so far.

After just one day; we felt like we've know. Agustina forever! Can't wait to see her again!

WHAT ARE YOU WAITING FOR??? BOOK YOUR TOUR WITH AGUSTINA TODAY - In English, perfect Spanish or Hebrew.

THANK YOU AGUSTINA!


https://www.tripadvisor.com/Attraction_Review-g293983-d11745450-Reviews-or10-Booqify-Jerusalem_Jerusalem_District.html
Ezra Rajman- Canada

Recomendadisima!!! Nuestra visita a Jerusalén no pudo ser mejor gracias a los servicios de Agustina. Excelente guía, muy profesional que nos atendio cordialmente desde el momento en el que se hizo el contacto hasta nuestra despedida. Nos asesoro inicialmente con opciones para el itinerario y realmente quedamos muy satisfechos con todo lo que nos enseño. Aprendimos bastante durante el recorrido gracias a todos sus conocimientos, anécdotas y consejos.

https://www.facebook.com/pg/Agustina-Efrat-Tour-Guide-in-Israel-904080256356111/reviews/?ref=page_internal
Tours of Agustina Efrat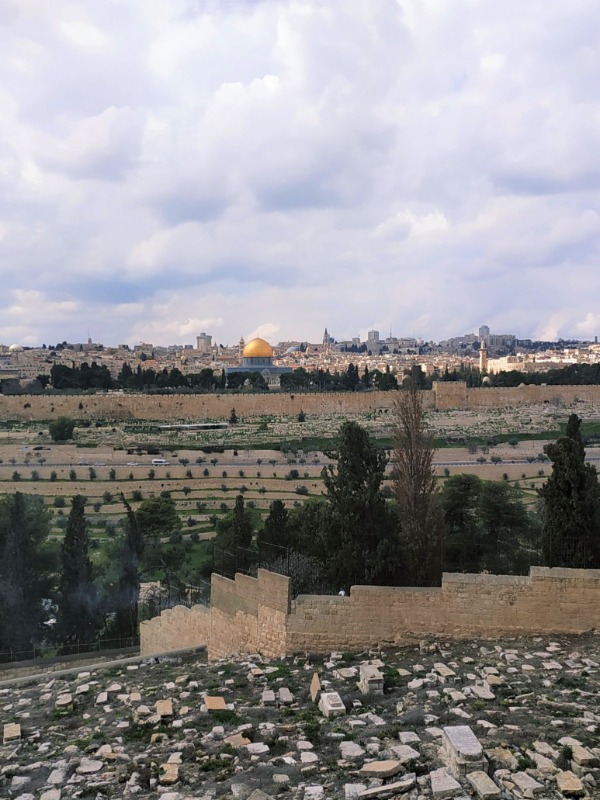 Tour de día completo en la Ciudad Antigua de Jerusalén
Monte de los Olivos, Muro de los Lamentos, Iglesia del Sagrado Sepulcro, Monte
$ 350 Per tour
Comenzaremos el día en el Monte de los Olivos donde tendremos la  vista más hermosa de la ciudad de Jerusalén.  Aquí hablaremos de los orígenes de Jerusalén, la Ciudad de David, de la construcción de los Templos Judíos y de la importancia del Monte de los....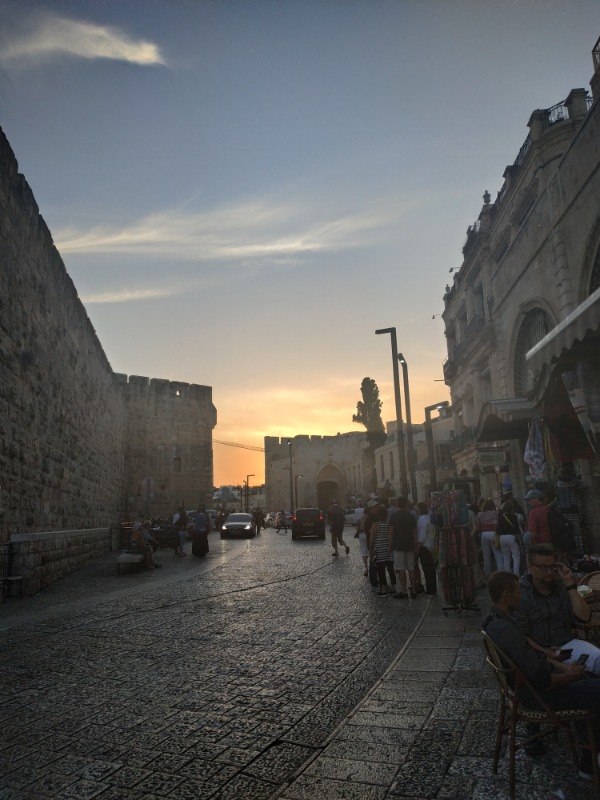 Full day Walking Tour of the Old City of Jerusalem
Mount of Olives, Old City, Holy Sepulchre
$ 350 Per tour
We will start the day on the Mount of Olives having the most beautiful panoramic view of Jerusalem. Here we will have time to talk about the origins of Jerusalem, the City of David, the construction of the Jewish Temples and the importance that the....
---
---
---