Want to have a meaningful experience in Israel, adapted to your interests? I am a professional, knowledgeable and fun guide who can make that happen.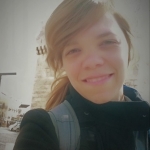 If you are reading this, you are about to embark on an exciting journey. Whether you are an adventurous world traveler, an avid historian or looking to connect with your roots, you won't regret a trip to Israel. Israel's vibrant cultures, breathtaking landscapes and rich history will leave you wanting more. Did I mention the food? 😉

I know how stressful it can be to navigate a new place where you don't understand the language, street signs and culture. Believe me - I felt that way when I first arrived to Israel from Argentina about 9 years ago. Israel is a beautiful place but it can be challenging if you don't know what you are doing. As your guide I will take care of all the logistics while introducing you to the best that Israel has to offer.

Everyone comes to Israel with different expectations and it's important to me that you will have an unforgettable experience that is adapted to your personal interests. On your tour we will strike the perfect balance between learning and fun, ensuring that you and your group have an enjoyable trip.

I guide tours in English or Spanish and I also speak Hebrew and Italian. I'm an easy-going, extroverted person with a passion for exploring cultures and an open mind.

Do you have questions or want to discuss your upcoming trip? Drop me a line at aefratasis@gmail.com, give me a call at +972-54-79-24-586 or message me on Facebook at "Agustina Efrat-Tour Guide in Israel".


Testimonials about Agustina Efrat
Jackie and Lori- United States
After watching large groups of tours in the Old City where people couldn't see or hear the guide, we knew we wanted a more meaningful private tour and choose Boogify. From the ease of booking with Menno to our day with our fantastic tour guide, Efrat, it was a wonderful experience. Efrat is knowledgeable and professional and gave meaning to sites we had previously passed. She customized the tour to our needs and provided expert commentary throughout the tour. Doing a private tour is totally worth the additional cost and if you are fortunate enough to have Efrat as your guide, you are sure to have a wonderful experience. Thank you Efrat for a delightful day. Lorie and Jackie


https://www.tripadvisor.com/Attraction_Review-g293983-d11745450-Reviews-Booqify-Jerusalem_Jerusalem_District.html
Ezra Rajman- Canada

Recomendadisima!!! Nuestra visita a Jerusalén no pudo ser mejor gracias a los servicios de Agustina. Excelente guía, muy profesional que nos atendio cordialmente desde el momento en el que se hizo el contacto hasta nuestra despedida. Nos asesoro inicialmente con opciones para el itinerario y realmente quedamos muy satisfechos con todo lo que nos enseño. Aprendimos bastante durante el recorrido gracias a todos sus conocimientos, anécdotas y consejos.

https://www.facebook.com/pg/Agustina-Efrat-Tour-Guide-in-Israel-904080256356111/reviews/?ref=page_internal
Danielle- Hong Kong

My group were only able to spend one day in Jerusalem on this trip and wanted to make sure we picked the right tour that would include all the highlights for our first visit to the Old City. I stumbled upon Booqify and chose the 5-hour Private Walking Tour of the Old City. Menno was very easy to contact via whatsapp, payment was easy and I was able to speak to our actual guide - Efrat - so that she could tailor the tour to our needs. We were extremely lucky to have Efrat. She was super friendly, entertaining, knowledgeable and could answer any question we threw at her. Her passion for Jerusalem and her job came through in her enthusiastic presentation. She was also very understanding when our group came later than the organised time which we really appreciated (sorry again!). I highly recommend Efrat as a guide and Booqify as a service. I can't wait to come back to Jerusalem to learn more from her and the team! Thanks again Efrat!!

https://www.tripadvisor.com/Attraction_Review-g293983-d11745450-Reviews-Booqify-Jerusalem_Jerusalem_District.html
Tours of Agustina Efrat
4 hours Walking Tour of Old City of Jerusalem
Western Wall- Holy Sepulcher-Mount Zion-Room of the Last Supper-Jewish Quarter-
$ Per tour


Our day will start at the Jaffa Gate, here we will conect  the history of the Old and New Jerusalem. Once we   officially enter the Old City, we will pass the Tower of David, one of the emblematic buildings of Jerusalem. After....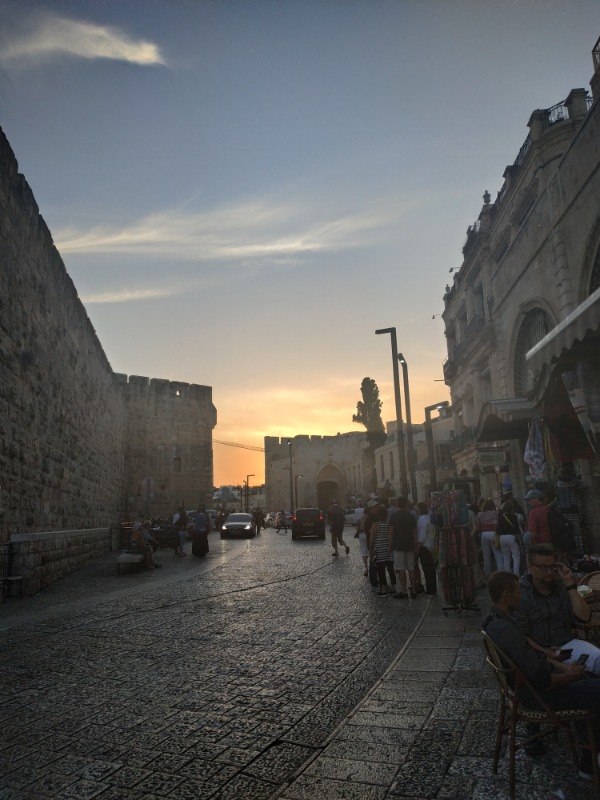 Full day Walking Tour of the Old City of Jerusalem
Mount of Olives, Old City, Holy Sepulchre
$ Per tour
We will start the day on the Mount of Olives having the most beautiful panoramic view of Jerusalem. Here we will have time to talk about the origins of Jerusalem, the City of David, the construction of the Jewish Temples and the importance that the....
---
---
---