I expertise in History, Nature & Hiking tours. I also lead regulary the Tel-Aviv Jaffa bike tour twice a week and Segway tours around the city.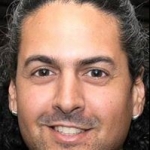 My name is Amit Musaei,

I offer tours all over Israel and can tailor made a tour according to your interest/wishes/religion/etc.
love my country's history, nature and culture. Travelling the country since I was a baby and studied hard for my license to guide tourist and locals in Israel.
In Israel I especially like the more distant areas like the desert and the mountains but I also enjoy the many ancient cities and sites in Israel. When touring in Jerusalem for example, If enough time is given- we can peel the archeological layers of this ancient city together.
For fun or other travel options I suggest a rided tour on Segway(available in Tel Aviv, Jerusalem but also on other sites) or a hike in the nature(Israel has many walking trails to offer including the National hiking trail some 1000 KM long).
In my tours I offer my own aspect about issues of Israel but also try to balance with other opinions so that my tourist can have the whole(st) picture.

For more details and recommendations you are welcome to contact me.

Testimonials about Amit Musaei
David Lipkint

If you come to Israel for whatever reason, whether you come for a good time or to learn about Israel's history (or both) Amit is the tour guide for you! After spending 10 days with him I couldn't ask for a betterl guide through Israel. Thanks for everything Amit! I will never forget this trip!
Mollie Joy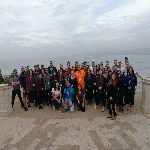 I had both the privilege and pleasure of being guided and working side by side with Amit on a Taglit Birthright Trip through Israel Outdoors. Amit is not only passionate about his work as a tour guide but passionate about life in general. He is genuine, motivational and truly knows how to make Israel such a special experience. We worked with 40 adults aged 22-26 for 11 days and Amit guided them through the country flawlessly. I have never seen such a well-liked guide by each and every participant. Overall, Amit's enthusiasm is contagious and he inspired and motivated every single participant on the trip, including myself. If you are looking for the best tour you can possibly find in Israel, Amit is your guy.

Witoon Joe

He is friendly and find to fit our demand with excellent service mind. I and my friend very appreciate his active speaking and a lot of historical story. Again, he very friendly. Thank you from Thailand (??????????????????????)
---
---
---