I love to entertain my guests with stories about Jerusalem, its inhabitants, their beliefs and traditions.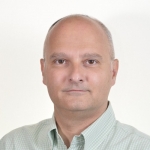 Tourism can be a life changer. Exactly this happened to me in 1997, when I visited Jerusalem the first time and was guided by one of the best guides of Israel. It took me one hour to fall in love with the city and to decide that I have to move here from Budapest, Hungary and become a tour guide.
I am Gavriel. I live now in Jerusalem and guide here visitors from all over the world. Every person who visits our city is looking for something. Most people want to be strengthened in their religious beliefs. Many want to see the multitude of religious and ethnic groups who live here. Some prefer to visit museums. But all enjoy strolling around, using all their senses and enjoying life.
I am a traditional Jew who takes the religious beliefs of others as serious as my own. I am moved by tears visitors shed at religious sites; appreciate when they share their personal stories with me. I love to entertain my guests with stories about the city, its inhabitants, their customs and traditions. Jerusalem is a unique city where even dead stones tell stories: stories of wars, destruction and rebirth, exile and return, despair and hope.
Let's discover it together!
Testimonials about Gavriel Dov Barkai
Margaret

Gavi was a great guide. Really worth the extra money to be in a small group
Nov 2022
This was a super interesting guided tour with Gavi. He was lively, interesting and was extremely knowledgeable about the history of Jerusalem. He was very objective and at no time did we feel he was biased. He took us to a great restaurant for lunch. It was so good, my husband and I went back again the next day. We decided to take the tour with the small group (8 max). I'm really pleased we did because it was so much easier to interact with Gavi, our guide, and ask questions. Gavi's choice of monuments/sites to visit was excellent.
https://www.tripadvisor.com/ShowUserReviews-g293983-d11745450-r871713443-Booqify_Amazing_Jerusalem-Jerusalem_Jerusalem_District.html
Footprints

Sights and stories of history and belief
Nov 2022 • Solo
This tour was a very valuable experience, well worth the cost of admission. By turns funny, tragic, fascinating, and instructive, it also helped me feel less lost in the Old City, in which I had become lost several times the day before! Our guide, Gabi, knew so many stories and dates, which helped put the historical events in perspective relative to each other. He shared a few personal anecdotes as well as stories from the three major religions that claim Jerusalem as either birthplace or center of worship. Lunch was great, and the pace of the walking didn't leave me exhausted. A few of us even had energy and desire at the end to walk over to the Garden Tomb just outside the old city, which Gabi helpfully pointed us on the way to. I would happily do the tour again if I visit Jerusalem with family or friends who haven't been.
https://www.tripadvisor.com/ShowUserReviews-g293983-d11745450-r870315375-Booqify_Amazing_Jerusalem-Jerusalem_Jerusalem_District.html
cfirf

Great experience
Nov 2022 • Family
My family and I enjoyed Gavriel's walking tour. He provided a lot of interesting information in a non rushed way and covered most important pieces of history of all 4 parts of the old city in non-judgment way. Thank you so much!
https://www.tripadvisor.com/ShowUserReviews-g293983-d11745450-r869336679-Booqify_Amazing_Jerusalem-Jerusalem_Jerusalem_District.html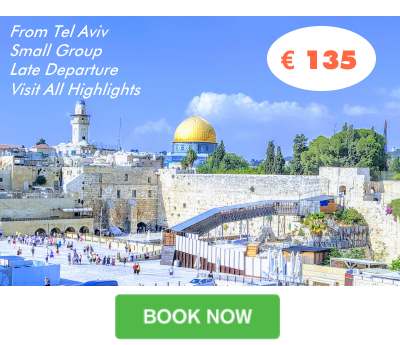 ---
Booqify Israel Manager
Menno de Vries

+972587869982
---
---