Visiting in the Holy land or Israel is not a regular tour like other countries. See Israel with gadiguide.
Visiting in the Holy land or Israel is not a regular tour like other countries. You will meet probably your own heritage as a Jew or a Christian or a Muslim. Trying to understand what was and is the roll of this country and its own people in the history of mankind since biblical times until today.
I will do my best to meet your personal needs and itinerary. English speaking, excellent driving skills, and have the experience and expertise in different areas.
With me, you will not only visit the familiar places that will you will return home with better understanding and knowing the country, Israel has a beauty and sites that can take your breath away with their natural beauty or historical awe,
Testimonials about Gadi Chelouche
Fred T wrote a review Mar 2022 New York City, New York

Gadi of Israel
Very knowledgeable, personable, and patient. I have been on many small group tours, Gadi by far is one of the best
Learn about Israel with Gadi
Kathleen A

Tour guide Gadi was friendly, extremely knowledgeable and accommodating throughout our private tour. His knowledge of Jerusalem was exceptional and his way of incorporating many viewpoints/religions/cultures was very respectful and greatly appreciated. He knew just how to go through Jerusalem to see the most, with short cuts and special side trips. Our driver was also accommodating even stopping and getting us umbrellas when it threatened rain. He dropped Gadi off and took us to meet our guide Saed in Bethlehem and then returned us to Gadi afterwards. He knew how to avoid traffic well on our return home. Saed was also friendly and knowledgeable and helped us obtain a particular souvenir we were looking for in Bethlehem.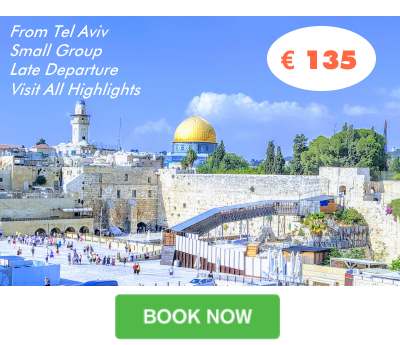 ---
Booqify Israel Manager
Menno de Vries

+972587869982
---
---