Shalom. I have a passion for Archaeology, History and Food and am excited to show people around the Land of Israel.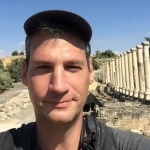 When my brother turned 13 and had his Bar Mitzvah he got a subscription to Playboy Magazine. When I turned 13 I got a subscription to Biblical Archaeology Review.

Shalom! My name is Lorne Newman and I am originally from New York City. I fulfilled a lifelong dream and moved to Israel in 2012. As an archaeology major in University I had the opportunity to excavate at a few digs in Israel in the past and continue to do so to this day. I am passionate about the history and beauty of this country.

Some guides consider themselves 'part-time stand up comedian'. For 13 years I was a full-time stand up comedian performing shows in 33 States in the US in more than 110 towns and cities in addition to events in Canada and England. I bring up my stand up career not because I want to be the funniest guide but because I know how to communicate with people and listen to what they are interested in.

My attitude towards clients is as it was in my former career. You are paying good money and deserve the best value. I am flexible with my itineraries so if say you don't want to go to a museum today then let's change the program and visit a winery instead!
Testimonials about Lorne Newman
Eddie

Fantastic!
Review of: Day Tour to Jerusalem and Bethlehem from Tel Aviv
Had a fantastic time on this day tour of Jerusalem and Bethlehem. Well organised and very informative. Anyone looking to experience the two places in 1 day and cover a lot of information...this is the tour for you.
From start to finish our guide Lorne was enthusiastic and so knowledgable. No question phased him, and made you feel that no question was a silly one. Excellent organisational skills and kept everyone in check, just what you need in a group.
Very happy and just the experience I needed for my first visit to Israel.
Roddy

City of David and Underground Jerusalem Tour
Lorne was a very knowledgeable tour guide. He kept the tour interesting and fun. We went underground in the City of David and saw some of the excavations. Then we went to the Old City, Western Wall, and the 4 Sephardi Synagogues. Lorne explained all the history of Jerusalem.
Mark K.

Day Tour of Jerusalem and Dead Sea From Tel Aviv
First time to Israel so seeing Jerusalem and the Dead Sea were a must. I booked the trip through Viator and Bein Harim was the company who provided the service. Lorne was my tour guide! He was filled with awesome knowledge, both theologically and scientifically, he gives guest the opportunity for private time, but also keeps the tour fun with his New York style sarcasm! He is fair to the group and makes the most of the time that we are given. I highly recommend this company, if you end up on a tour with Lorne, its just an added bonus!
Tours of Lorne Newman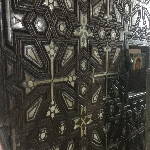 Jerusalem 4 Quarters Tour
Extensive tour of the Church of the Holy Sepulchre
$ 400 Per tour
The 4 Quarters Tour offers the chance to visit places within the Walls of the Old City of Jerusalem (and a couple of sites just outside). Although we will be visiting Christian places, this is not guided as a religious tour but one for those with a flavor for History,....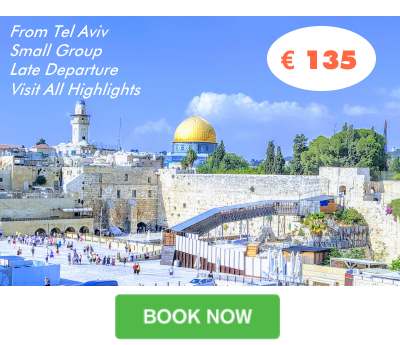 ---
Booqify Israel Manager
Menno de Vries

+972587869982
---
---