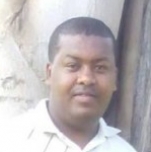 I am a professional and licensed tour guide in Kenya.

I studied tourism and wildlife management, tour guiding and administration and ornithology (bird biology). Coupled with extensive travel in my guiding activities and career, I strongly believe my companionship will make your safari thrilling and ever memorable. Your interests and needs dictate me towards tailor making and customizing an ideal tour for you. I diligently endeavor to guarantee you value for your choice, time and money…. Welcome all.

Did you know Kenya is where safaris began? I look forward to being your companion in your dream safari. Please let me know the time you have and the experiences you want to have and i will immediately be at your service in helping you plan, cost and undertake your memorable tour in Kenya and East Africa.
Tours of Edwin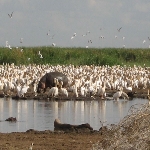 Best of Kenya & Tanzania
$3200 per tour
This 11 days tour combines the best rewarding and unique game drives of Kenya and Tanzania.

Kenya
1.

We visit Hell's Gate National Park where we walk or cycle (bicycle) by the wild side

2.

We visit....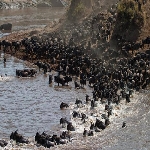 Maasai Mara-Wildebest Migration
Wildebeest Migration
$1700 per tour
4 days in Maasai Mara, Kenya
The icing on Kenya's wildlife cake is the annual Wildebeest Migration at the famous Maasai Mara migration between mid-August and late October.
About two million animals - mostly wildebeest, zebras and other....