Join me! As an archeologist and a Roman from 3 generations I will let you appreciate all the best.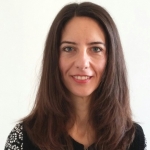 Rome, my hometown, is an incredible combination of gorgeous well-known monuments and cute hidden treasures. I can bring you to the most famous venues but also far from the main touristic routes.
Thanks to my background I can provide such a great insight of the Eternal City in terms of culture, traditions, history, art, food, habits, life style.
Being an archeologist I have been digging everywhere in Rome since I was twenty. That's why I personally know most of its ancient stones and can tell you several first hand experiences. I am also a licensed guide since 2009 and what I love most of my job is sharing my passion and knowledge with all my guests coming from all over the world.
Even though my education is based on the Ancient Rome, my deep interest in art history made me quite an expert on the main modern artists who worked in Rome over the centuries, such as Michelangelo, Raffaello, Caravaggio, Bernini and many others.
With me you can explore very renown landmarks, such as the Vatican Museums, St. Peter's Basilica, the Colosseum, the Roman Forum, the Forum of Caesar and Augustus. If you are eager to do like Romans do, I can show you our shabby chick neighborhoods where we usually spend our spare time. You can taste the true local atmosphere if you follow me in special walking tours throughout the Jewish Ghetto, Trastevere and its Medieval churches and narrow alleys, the whole city center and its astonishing squares and jewels, the Tiberina Island surrounded by the river Tiber and connected to the mainland with a Roman bridge, the Monti area where once the lowest ranks of the Roman Empire lived.
Thanks for your consideration.