I offer visitors to Cape Town a totally unique, fun and private touring experience on a state of the art, German built Boom trike.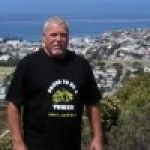 I live and play in the most beautiful city in the world, Cape Town. I quit my corporate job in 2009 and became a tour guide. One of my great passions has always been motorcycles and trikes so what better way to earn a living than incorporating my passions in what I do every day and being able to share that passion and my city with my guests just makes my "job" so much more satisfying.
I am very proud to be the only person in Cape Town offering trike tours. If you are looking for a unique and fun way to explore Cape Town, I'm the guy you want to come to.

I look forward to meeting you and providing you with an experience that will want you coming back for more.

promotional video
Testimonials about Willem Mulder
Promotional video

Gabriella Bianchi from Switzerland

If you are in Cape Town it's a MUST to do a tour with the trike. It's fun to ride on the back of the trike. You see, feel and smell the Mothercity. I'm coming to South Africa every year and since 3 years I always book a tour with Willem Mulder. The next one is in Nobvember again. He is a very good guide and knows a lot about Cape Town and South Africa. Last year I had the oportunity to do a 12 day tour with Willem from Cape Town all the way to Addo Elephant Park and back to Cape Town again along the Garden Route. I have done this trip before a few times, but this one was the very, very best! You see much more on the back of the trike than out of a car window. You feel the wind and the sun. What more do you want? Try it, you can't get anything better than that! Looking forward to my trip to Hermanus in 2 weeks
Anne & Frank from Germany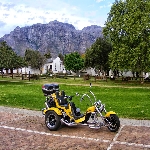 One day you will regret not to have done that thrillling, stunning and exciting day trip with South Africa's best tourist guide Willem Mulder. His knowledge about all places around the Western Cape is stunning. He even knows everything interesting that happened in the past. You will immediately feel friends with Willem as he doesn't appear as a stranger that is payed for driving you around. We now have been to Cape Town and Garden Route for 5 times, but we never saw those beautiful spots Willem introduced to us. Such a pity we didn't know about him before. This year we made 2 trike tours with him during our holidays and it is definately for sure we will make it again and again. Can't wait till next vacation. Highly recommended to all persons. Not only to those who don't live in South Africa. Don't miss the chance to sit on Willem's fantastic and unique trike!! Don't miss Willem!!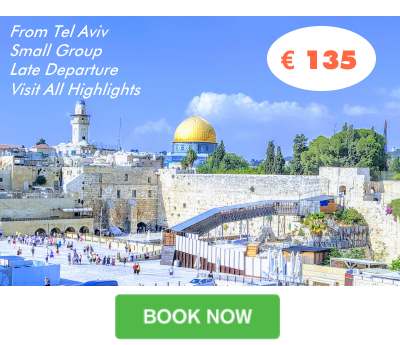 ---
Booqify Israel Manager
Menno de Vries

+972587869982