Private, tailor made tours in Jerusalem, Tel Aviv and Beyond, visit Israel with Leontine, an enthusiastic, experienced guide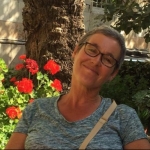 I was born and raised in Holland. After high school, I studied to become a social worker and worked one year for the social services of the city of Amsterdam.

But after having visited Paris, I fell in love with the city and eventually moved there.

I enrolled in the Tour Guide school of Paris and started working in the best profession one can imagine: I became a licensed tour guide.

I have worked with great pleasure as a guide in France and have met so many people, developed so many new tours... it was an amazing period in my life.

But my Jewish roots pulled me to Israel and after having lived for nearly thirty years in France, I moved to the Holy Land.

The only job I could imagine doing in Israel was of course being a Tour Guide, so I enrolled in the Tour Guide school in Jerusalem, and…..here I am, ready to guide you with love and enthusiasm in this amazing country.

Like in France, I want to show you the beauty of this country, tell you the long history, share my passion with you.
Testimonials about Leontine Cohen Pauka
Mary, Miriam and John

Tourist from Boston (Tripadvisor)

We had a wonderful private tour of Old Jerusalem with Leontine in November. She is absolutely amazing.
It was a very challenging family tour with my 12-year old son who is diagnosed with Autism and gets very distracted and cranky in crowded places like Old Jerusalem. Leontine made miracles throughout our tour. Besides the fact that she is very knowledgeable, kind and patient, she succeeded to help us get to the Holy Sepulcher without waiting in the long line. The whole family had a great time and we all learned a lot about the history of Old Jerusalem and Israel. We would definitely recommend anyone visiting Old Jerusalem to book a private tour with Leontine. You will leave spiritually enriched and happy.
Thank you very much, Leontine, for the wonderful tour!

https://www.tripadvisor.com/ShowUserReviews-g293983-d11745450-r545400871-Booqify-Jerusalem_Jerusalem_District.html#REVIEWS
Richard from the US " TripAdvisor "

"Tour of Jerusalem with Leontine"
Sep 17, 2017

_richpoja (2 reviews)
South Portland, Maine
Leontine is the best! Her knowledge of Old Jerusalem surpassed mine with the 12 years of Catholic School that I endured. I was interested in all the religions of the Old City and she kept me informed during the whole tour. She customized it for me by starting at 7:00 am instead of the usual 8 or 9. I was solo and she was very easy to be around for 6 hours. Her English is perfect which made it easier for me. I told her that I will give her a call when I return for other places that I may want to go! What a great experience for a great price! Thank you Leontine!
Tours of Leontine Cohen Pauka

Fashion in Israel. 6 hours appr.
$1000 per tour
We will visit small boutiques and workshops where jewelry, fashion and decoration designers will receive you. They will tell you about their work, explain their inspiration and you will see them at work. You will be able to shop or just browse around in order to....

Food Safary. Half day
$600 per tour
Visit the Levisnsy or Tikva market. Discover the Israeli specialties like humus, tehina, cheese, spices, coffee, wine. Come with an empty stomach ! we will taste our way through the tour and Yemenite food will not have any secrets for you after we say....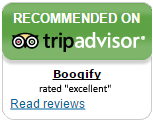 ---
---