Experts have dubbed South Luangwa to be one of the greatest wildlife sanctuaries in the world, and not without reason! Also known as the Luangwa Valley, the park (9050km2) is host to a wide variety of wildlife, including more than 60 different species of mammals and over 400 different bird species! All of which add to the Park's 'richness', ranging from a dry, barren bush in the winter to a lush green wonderland in the summer months.
Luckily, animals here are very comfortable with safari cars driving and are very calm and approachable. South Luangwa, also known as "the valley of leopards", has one of the highest concentrations of leopards in the world and plenty of prides of lions and packs of wild dogs roaming around!
About me:
Born and raised in Mfuwe, I have lived alongside animals for as long as I can remember and I am passionate about the bush and animals behaviour. I have more than 14 years of experience as a guide, and I am also a walking guide. Did you know that walking safaris are also a great way to enjoy the bush? I love interacting with people from all over the world and showing them the wonders of the park. I have guided all kind of people from organised tours, to professional photographers including National Geographic photographer Ken Geiger, as well as couples, families and people who love nature, birds and animals in general.
I am reliable and fully committed to making sure you have a fantastic holiday! I offer game drives, as well as fully-inclusive tours that include all accommodation, meals, activities etc. so that you don't have to worry about a thing and can simply come and enjoy your time in Zambia! I also do cultural visits for those who wish to learn more about our culture, and I am a keen astronomer and will happily share my passion for the Southern African sky!
When to visit Zambia:
December/January: Also called the "green" or "Emerald" season, this is the perfect time to come if you want to see the lush, green bush and the incredible variety of birds South Luangwa showcases. It is the rainy season but most of the time it rains around lunchtime or at night and so you can enjoy your regular safaris!
February/April: Still in the green season, the rains become more sparse, and the wildlife starts to get ready for the dry season. We are lucky here in South Luangwa as most animals including the predators will have been "stuck" around the entrance of the park in the rains and thus is literally right on your doorstep!
May/June: This is one of the best time to see the elusive wild dogs, the bush is still very green but more and more patchy. Antelopes, birds are everywhere! It starts getting cooler in the morning and evening, so don't forget a jersey!
July/September: This time is probably the best and most popular time for safari enthusiasts as it is cold in the morning, but warm during the day and the bush is by then very dry, which means you can see more animals more easily and predators are very active as food is becoming sparse for antelopes so you have a better chance to see a kill for example.
October/November: Although this is a very hot time of the year, it is truly excellent for game viewing! Most lodges have a pool where you can cool off during the hottest hours, so don't let the heat put you off! Also, elephants are everywhere, in or around lodges!
Where to stay:
South Luangwa is lucky to have such a wide variety of accommodation on offer to suit everyone's tastes and budgets! Most lodges and camps are situated by the scenic Luangwa River or in the park.
Whether you are on a camping trip, staying with friends or in a group, prefer the privacy and comfort of a honeymoon suite, are on a trip of a lifetime with your family, or are simply willing to experience the "real Africa", South Luangwa has it all!
If you wish Kelvin Safaris to book your accommodation for you, you can contact me.
What I offer:
Game drives
You can call and book any time for a one-off morning or afternoon game drive, or book a full day (two drives). I serve refreshments prepared by a certified restaurant in Mfuwe on the drives at a scenic spot, and you will always be privately guided. I also offer full day drives including picnic lunch in the bush, as well as walking safaris (depending on availability of scouts and need to know a few days in advance to inform the Zambian Wildlife Authority). My rates include park fees, private game drive(s), drinks on the drives, unlimited water, and transport from and back to your lodge. I guarantee you a wonderful experience, with high-quality guiding at affordable rates!
Photographic safaris
Private photographic safaris are most certainly the best choice when it comes to experience the bush in the most extraordinary and exclusive way possible. Our open viewer will be equipped with bean bags for you and your group to use, and my humble expertise and knowledge of the bush means you will get to photograph unique animals behaviours and find the rarest birds! I have guided many world-renowned wildlife photographers from around the world.
Family safaris 
Planning a family holiday is one of the most exciting things you can do! But it is not always easy as you may worry about the children's safety and whether they will be entertained enough during the trip. Thus, hiring your own private safari guide will help make it a carefree and most amazing holiday for the entire family! As an established safari guide with a great sense of humour, a passion for wildlife, and being someone reliable, I will make everyone feel at ease!
Honeymoon safaris
There is something thrilling and incredibly romantic about honeymooning on safari! With a private guide, you can truly get the feeling that you are the only couple in Africa. Your honeymoon is a once-in-a-lifetime experience that needs to be exciting, special and memorable! I can also organise surprises for grooms-to-be who wish to propose in front of the gorgeous Luangwa Sunset, for example!
Impact safaris
If you are keen to try something new and different, you can also join me on an IMPACT SAFARI! This special package is unique and is the first of its type in Zambia! This safari has been tailored so as to enable you to enjoy the full benefits of a private guide in South Luangwa National Park, as well as to get to know local children and provide them with an experience of a lifetime in your company! What's more 40% of all profits from this safari goes straight back to those children, and will help pay for their school fees and school supplies!
I hope this answered some of the questions you may have, and I am available anytime on the phone, on emails and on what's app should you have any more questions!
Thank you and I hope to hear from you!
---
About Kelvin Safaris, independent tour guide in ZM.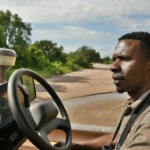 Hi, my name is Kelvin Zulu, a Zambian safari guide with over 14 years guiding experience. I am passionate about our local wildlife in the renowned South Luangwa National Park where elephants, lions, wild dogs and leopards roam.
This park is also home to over 400 species of birds. All of these assets make South Luangwa one of the best wildlife viewing destinations in the world. I offer customised, private, flexible and exclusive guided tours around the park and in Zambia. I guarantee you an ex
Continue reading
Contact Kelvin Safaris