Tanzania is a country which exposes it's beauty to the world, a peacefully country on the eastern zone of Africa. On a visit you may experience thousands of activities including wildlife safaris Tanzania hosts a good number of national parks, beautiful beaches when arriving in Zanzibar island or Dar es salaam city, a lot of tourists prefer national park visiting and later opt for Dar es salaam city tour and stay for couple of days before moving to Zanzibar. Dar es salaam is among the fastest growing cities in the world ranking no.9 and ranking no.3 in Africa fastest growing cities. Here under are some travel advice to tourists looking forward for a visit or already in Tanzania.
Visa Requirements.
A valid passport and visa are required to enter Tanzania. Tanzanian embassies issue visas for single entry (approx $50 or £40 or e50) and double entry ($100 or £70 or e70) if you are planning to cross into Uganda, Rwanda or Kenya for an excursion. They will not issue visas for more than two entries. Tanzanian tourist visa's are normally valid for 3 to 6 months from the date of issue. You can obtain a visa at all airports in Tanzania as well as at the border crossings, but it is advised to obtain one before you travel.
Health and Vaccinations
If you are travelling directly from Europe or the USA, no vaccinations are currently required by law to enter Tanzania. However, if you are travelling from a country where yellow fever is present you will need to provide a certificate showing that you gave been inoculated. We would recommend that you visit a health professional at least 4 to 6 weeks before your trip to check whether you need any vaccinations and discuss any preventive measures. Several vaccinations are highly recommended when travelling to Tanzania: Yellow Fever; Typhoid; Hepatitis A; and Diphtheria. It is also recommended that you are up to date with your polio, tetanus and rabies vaccinations. Anti-Malaria medication should be seriously considered and mosquito repellent carried at all times. As medical facilities are limited across the country, please make sure you have adequate travel health insurance and accessible funds to cover the cost of medical treatment including evacuation by air ambulance and repatriation.
Food and Water
It is recommended that you drink only bottled water at all times. Be careful of fresh fruits, vegetables and salads which are served to you. They may have been washed with dirty water.
What to wear
Tanzania is some how traditional and some heads will turn if you dress provocatively in public. Short tops, short skirts/shorts, tight or body-revealing clothes etc should be avoided. You might invite unwanted attention from certain men who stare and pass comments at women to amuse themselves.
Prohibition of plastic bags (1st June 2019)
The Government of Tanzania's has placed a prohibition on plastic bags effective June 1, 2019.
All plastic carrier bags, regardless of their thickness, will be prohibited from being imported, exported, manufactured, sold, stored, supplied, and used in Mainland Tanzania.  The only exceptions to the plastic bag ban will be for plastic or plastic packaging for medical services, industrial products, the construction industry, the agricultural sector, foodstuffs, and sanitary and waste management. 
Visitors to Tanzania are advised to avoid carrying plastic bags in their suitcases or hand luggage, with the exception of the required "Ziploc type" bags specifically used to carry toiletries and other liquids of 100 milliliters or less through airport security screenings.  These "Ziploc" bags must remain in the permanent possession of the traveler and not disposed of in Tanzania. Authorities will set up a check-in area at points of entry to confiscate plastic bags, the announcement notes, and the only exceptions made will be for Ziploc bags used to carry personal items.
The measure builds on the country's existing efforts to reduce plastic waste within the country, and seeks to crack down on the underground market and smuggling rings for the materials.
Thank-you for passing by.
Yours Gaston (Tour Guide).
(whatsapp +255713561305)
---
About Gato Adventures, independent tour guide in TZ.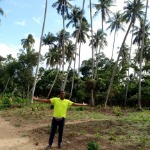 I live and play in the most beautiful growing city in the world, Dar Es Salaam. I am interested on hosting and guiding, I began this in 2018 and became a tour guide. One of my great passions has always been story telling about my city and it's history, also conducting other activities such as hiking, camping and safaris. So i accomplish it in a better way to earn a living and satisfying my passion in what I do every day and being able to share that passion and my city with my guests just makes
Continue reading
Contact
Gato Adventures