Testimonials By Menno de Vries
Ilse S (Tripadvisor)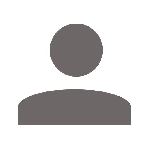 "Absolutely amazing experience!"

I visited Jerusalem with Menno for a solo tour in early January. It was an absolutely amazing experience, one to never forget. Menno is extremely smart, fun, and knowledgeable, he was able to tell me every detail about the history and also the situation in Israel nowadays. We visited the old town and mount of olives, where we walked around and he was able to explain and point out all important and historical sites. What I truly liked about Menno, is that he is very down to earth - he will explain you the history as is, including what is substantiated by archeological research (and what not). So you will hear the true story, he will not tell you fairytales. Something I could really appreciate. Menno took me for lunch at a great falafel place, one I would never have found myself. And he knew where to get the best coffee in town ? I would highly recommend Menno as a tour guide, it makes no sense going by yourself - I\'m sure you will only get maybe 10% of what is such a stunning and impressive place on earth. Go with Menno to get the full 100% (actually even more then that) Its totally worth it!
2 daags Tour met ons gezin en gids Menno helemaal top! (Tripadvisor)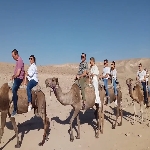 Wij hebben met ons gezin bestaande uit 8 personen een 2 daags Tour in Jerusalem en naar de dode zee gemaakt. Gids Menno de Vries heeft de 2 dagen samengesteld en ons in 2 dagen de vele bezienswaardigheden die Jerusalem te bieden heeft laten zien en ons de cultuur van Israel/Jerusalem laten proeven. Menno de Vries is een relaxte gids die het gezin weet te boeien met zijn kennis over Jerusalem en het weet te koppelen aan de bijbel en feiten. Hij heeft alles prima geregeld, van de privé bus die ons kwam ophalen de 1e dag tot aan de heerlijke lunches. Menno is een hele fijne gids en is heel gemakkelijk in de omgang, beantwoord al je vragen en legt alles zó uit dat je het ook echt begrijpt.
Kortom wij hebben 2 fantastische dagen gehad en hebben van begin tot het eind genoten, een echte aanrader!!!

Fam Strijd, Noordwijk, Netherlands


Rama, USA (Tripadvisor)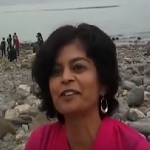 Menno made our trip stress free and meaningful

Menno De Vries was our private tour guide - we did Jerusalem one day, Bethlehem-Dead Sea-Masada the next day, and Sea of Galilee area on the third day.
I told Menno what I needed, and he customized the tour, offered suggestions. He arranged for a car as well. Menno is very knowledgable, energetic and passionate. We had great discussions with him throughout our trip. He is very friendly and that makes it easy. Menno made our trip stress free and meaningful. Thanks, Menno.



https://www.tripadvisor.com/ShowUserReviews-g293983-d11745450-r554291386-Booqify-Jerusalem_Jerusalem_District.html#
Scheza

Amazing tour and well organized

This was our third day trip from Tel Aviv and undoubtedly the best.
The company communication two days before verified the name of the guide, the pick up location and a link if there were any problems. It was great being picked up at 9:30am instead of 6:30 am and this was possible because of the small number in the group. The small group also meant we covered more ground and didn't have to wait for people.

Menno was very knowledgeable about the history of Israel.
He also provided free drinks on the bus which was great because it was a very hot day.

We stopped several times for toilet breaks and most of the information was given under the shade.

We paid for our own lunch from a rooftop restaurant with views to The Temple Mount.

Thank you Menno and Tony for a great day.

https://www.tripadvisor.com/Profile/scheza
Mickey

Fab interesting day

We have just come back from the Jerusalem day trip.
Fantastic day with Menno and Tony.
A 9am start which was fab and very informative throughout the day.
A great late lunch in a rooftop restaurant with amazing views of the city.

Would definitely recommend

https://www.tripadvisor.com/Profile/Mvstrafford
Blanca

Well organized and amazing tour

Our tour guide Menno has a spectacular knowledge and warm personality which makes this journey more exciting and entertaining.

The bus was very comfortable.
Nice size group.
Would definitely recommend

https://www.tripadvisor.com/Profile/blancacU6211FH
Gabriel H

Perfect day tour of Jerusalem

Menno is a human encyclopedia. 10/10, do yourself a favor and if you're looking for a tour of Jerusalem book this.

https://www.tripadvisor.com/Profile/E9679XQgabrielh

Dragos

Great tour,the only one that starts at 9 am,not 6.30 like the others
Great car, with a 18 persons capacity
Great guide-Menno give us a lesson of history
Thank you!

https://www.tripadvisor.com/Profile/dragosd483
Ja (Via Tripadvisor)

This was an amazing trip from start to finish.
Our guide Menno used the time travelling from Tel Aviv to Jerusalem to give us helpful background information.
Once we were in Jerusalem, we visited key sites.
It was a lovely day spent observing, enjoying, and learning.

https://www.tripadvisor.com/ShowUserReviews-g293983-d15616051-r898445678-Jerusalem_Boutique_Tour_from_Tel_Aviv-Jerusalem_Jerusalem_District.html
Athena (Tripadvisor)

Memories for a lifetime. Superb guide in all respects.

Menno is a gem! He performed background research about our family's history in Israel to make it more interesting and integrated our disparate interests into a fascinating day! He is well educated/ informed about ancient and modern history and culture pertinent to this most interesting place. Temperamentally he is relaxed and always inventive to the comfort and needs of group members. We had a day with Menno we will never forget. (We also engaged him for a full day bike tour of Tel Aviv.

So interesting much fun!!

https://www.tripadvisor.com/ShowUserReviews-g293983-d12561122-r899439581-All_Inclusive_Walking_Tour_Old_City_Jerusalem-Jerusalem_Jerusalem_District.html


Marjolein (Tripadvisor)

Super bezoek aan Jeruzalem onder leiding van Menno!
Aanrader voor iedereen

Wij zijn 2 dagen naar Jeruzalem geweest en hebben hier de Tour van Menno gehad.
Wat een enthousiasme en gedrevenheid!

Hij weet de geschiedenis en verteld met zoveel liefde en passie!
Wij zagen veel grote Tours in Jeruzalem maar zo blij dat wij daar niet voor gekozen hebben. Met een kleine Nederlandse groep is het heel prettig om door Jeruzalem te gaan! Volgens mij hebben we alles gezien wat de moeite waard is en hebben we alles gehoord wat we moeten horen!
Echt niet twijfelen als je gaat boek met Menno!!

https://www.tripadvisor.com/ShowUserReviews-g293983-d15616051-r751557789-Jerusalem_Boutique_Tour_from_Tel_Aviv-Jerusalem_Jerusalem_District.html
Fardau (Tripadvisor)

Hele leuke tour naar Jeruzalem met Menno!

Hij geeft in de bus rit van Tel Aviv naar Jeruzalem een lesje historie, wat leuk is en veel context geeft voor het bezoek aan Jeruzalem.

Hij heeft heel veel kennis over de situatie en probeert het zo wetenschappelijk / onafhankelijk mogelijk te vertellen.

Zeker een aanrader om met Menno naar Jeruzalem te gaan!

https://www.tripadvisor.com/ShowUserReviews-g293983-d15616051-r832256593-Jerusalem_Boutique_Tour_from_Tel_Aviv-Jerusalem_Jerusalem_District.html
Marina

We hebben een geweldige tour gehad met Menno.

Vanwege corona moesten wel 4 x annuleren en de 5de keer kon het eindelijk doorgaan op 6 april 2022!

Het was nog heel rustig mbt de touristen en de groep was in totaal 4 personen. Dit is heel uniek! Nergens lange rijen of volle kerken.

Menno deelt zijn kennis op een duidelijke manier, had een prachtige plek geregeld om te rusten (cafe all nations) op de olijfberg, heeft brood gebroken en uitgedeeld bij de kerk van het Laatste Avondmaal en zorgde goed voor ons (4 zussen)!

Een aanrader!!


https://www.tripadvisor.com/ShowUserReviews-g293983-d15616051-r834741061-Jerusalem_Boutique_Tour_from_Tel_Aviv-Jerusalem_Jerusalem_District.html
Marieke

Wij hebben een geweldige dag gehad met Menno!

We hebben veel gezien, Menno wist erg verlate vertellen.
Ik zou wel aanraden niet op een vrijdag of zaterdag te gaan, dan kan je nog veel meer zien!

https://www.tripadvisor.com/ShowUserReviews-g293983-d15616051-r873430785-Jerusalem_Boutique_Tour_from_Tel_Aviv-Jerusalem_Jerusalem_District.html
Travel-write-travel (via Tripadvisor)

Fantastic Day Tour of Jerusalem's Old City

The pace of the day was perfect, including the range of sites visited, amount of information relayed, plus time for sitting down and recharging at a café in the morning and optional but excellent restaurant (great in terms of the food as well as price) at lunchtime.

Having never been to Israel before, and having just one day free, I thought it would be interesting to see the Old City of Jerusalem, preferably by doing a smaller tour. Our tour guide for the day was Menno, and he was fantastic. The size of the tour was just right — smaller is better for navigating some of the more popular sights. Also having a smaller group is a nice energy.

On the drive over, Menno gave us a great overview of the last 3,500 years (give/take) in the region. Once we got to Jerusalem, the well-appointed van dropped us off and picked us up at various points. Menno guided us through the various sights, fielding questions along the way. His knowledge and POV are fantastic. Really enjoyable experience.

I picked this tour in part based on the stellar reviews, which I found to be accurate. Also because it didn't start too early in the day, meaning I could have a relaxed breakfast at my hotel first, before walking to the pickup point in Tel Aviv.

Great tour, I will recommend this to friends whenever they visit Tel Aviv.

https://www.tripadvisor.com/ShowUserReviews-g293983-d15616051-r896805324-Jerusalem_Boutique_Tour_from_Tel_Aviv-Jerusalem_Jerusalem_District.html
Peter, The Hague, Netherlands (Tripadvisor)

Great tour with Menno @ Jerusalem

We've had a very memorable with Menno in Jerusalem.
Although we had stayed some days in Jerusalem before the tour, we learned lots of new things and got very interesting additional insights of the city's culture, history, religions and politics.

Menno is a well-educated guide who can answer all of your questions, which was very valuable and gives you the extra touch of Jerusalem. The tour is with a small group, in one language (in our case Dutch but can be English) and visits all major sites in a balanced and pleasant manner.

Highly recommended!
אילזה (Tripadvisor) חוויה מדהימה בהחלט!

ביקרתי בירושלים עם מנו לסיבוב הופעות בתחילת ינואר.
זה היה חוויה מדהימה, שאף פעם לא לשכוח.
Menno הוא חכם מאוד, כיף, ידע, הוא היה מסוגל לספר לי כל פרט על ההיסטוריה וגם את המצב בישראל כיום.
ביקרנו את העיר העתיקה ואת הר הזיתים, שם הסתובבנו והוא היה מסוגל להסביר ולהצביע על כל האתרים החשובים וההיסטוריים.
מה שאהבתי באמת על מנו, הוא שהוא מאוד על האדמה - הוא יסביר לך את ההיסטוריה כפי שהיא, כולל מה הוא הוכח על ידי מחקר ארכיאולוגי (ומה לא).
אז אתה תשמע את הסיפור האמיתי, הוא לא יספר לך אגדות.
משהו שאני באמת יכול להעריך.
מאנו לקח אותי לארוחת צהריים במקום פלאפל גדול, כזה שלא הייתי מוצא את עצמי.
והוא ידע איפה להשיג את הקפה הכי טוב בעיר!
אני מאוד ממליץ Menno כמדריך טיולים, זה לא הגיוני הולך לבד.
אני בטוח שתקבל רק 10% של מה כזה מקום מדהים ומרשים על פני האדמה.
ללכת עם Menno כדי לקבל את מלוא 100% (למעשה אפילו יותר אז) שלה שווה את זה לגמרי!
Bo (tripadvisor)

Best way visiting Jerusalem

Excellent way to visit Jerusalem!
Menno was our guide, and was very informative. He does not just give you useless facts but manages to place everything in a larger context. And above all he is a pleasant person to spend a day with, and is able to answer all your questions. Recommended for sure!

https://www.tripadvisor.com/ShowUserReviews-g293983-d11745450-r574100698-Booqify-Jerusalem_Jerusalem_District.html
Rosaline (Tripadvisor)

Very interesting tour by Menno

With our study association we visited Jaffa. Menno gave us a very nice and interesting tour. He was very nice and we learned a lot. He was a good story-teller and he knew a lot. Recommended!!

https://www.tripadvisor.com/ShowUserReviews-g293983-d11745450-r576174075-Booqify-Jerusalem_Jerusalem_District.html
Tim Dijkhuis, The Hague (Tripadvisor)

Great tour by Menno de Vries

Menno gave a tour for our 50 students from a study association from The Netherlands. The tour was really linked to our study area and Menno told us great stuff about the history of Jaffa, Tel Aviv and Israel.
Great to have a tour in our own language with such a good guide!
Great to have a pizza and beer with after the tour.

https://www.tripadvisor.com/ShowUserReviews-g293983-d11745450-r578520551-Booqify-Jerusalem_Jerusalem_District.html
Marjolein (Tripadvisor)

Guiding tour with children in Jerusalem

Our children (15,13 and 10 years) really enjoyed Menno his tour (and we as parents also!). Since there is so much to see and tell about Jerusalem it was really helpful that the tour was in Dutch. Menno knows how to explain all in a comprehensible way, knows a lot about a wide range of topics (history, culture, religion, food, traditions etc) and has an answer to all questions.

We had a wonderful day!

https://www.tripadvisor.com/ShowUserReviews-g293983-d11745450-r579852439-Booqify-Jerusalem_Jerusalem_District.html
Stephen, Massachusetts (Tripadvisor)

Magical Tour

We toured Jerusalem with Menno De Vries and found that he easily fits his tour options to what you want to see and do. He also gave us both historical perspective and political insights. In five hours we covered highlights of the both the Old City and the City of David, including walking through the Hezekiah tunnel (Note for those who are tall, you'll be bending as you walk in many areas, so be prepared to do so; also its worth investing in a pair of shoes that can slosh through water and still keep their footing) Menno is smart, polite, and responsive to questions. He's also flexible. If you want a tour that goes non-stop, Menno can do that. If you want a tour at a slower pace, I' sure he can do that too. He is an excellent tour guide.
Ronald (Tripadvisor)

Review of: Old City Tour

Inspiring and informative about the history of Israel and Jerusalem, would recommend Menno for groups.

https://www.tripadvisor.com/ShowUserReviews-g293983-d11745450-r589478466-Booqify-Jerusalem_Jerusalem_District.html
M Gouda (Tripadvisor)

Amazing tour of Jerusalem!

This day was absolutely epic. Menno knows everything there is to know about Jerusalem and Israel and is there to answer any questions you might have. Jerusalem is such an interesting place and for us it was great to have a guide show us around. This tour is definitely a MUST when visiting Israel!

https://www.tripadvisor.com/ShowUserReviews-g293983-d11745450-r599504486-Booqify-Jerusalem_Jerusalem_District.html
Ilse (Tripadvisor) Абсолютно удивительный опыт!

Я посетил Иерусалим с Менно для сольного тура в начале января.
Это был совершенно удивительный опыт, которого никогда не забывать.
Мэнно очень умный, веселый и знающий, он смог рассказать мне каждую деталь об истории, а также о ситуации в Израиле в наши дни.
Мы посетили старый город и гору оливок, где мы гуляли, и он смог объяснить и указать все важные и исторические места.
То, что я действительно любил в Menno, заключается в том, что он очень добрался до земли - он объяснит вам историю как есть, включая то, что подтверждено археологическими исследованиями (а что нет).
Итак, вы услышите истинную историю, он не скажет вам сказки.
Что-то, что я действительно мог бы оценить.
Менно взял меня на обед в отличное место фалафеля, я бы никогда не нашел себя.
И он знал, где взять лучший кофе в городе!
Я бы очень рекомендовал Menno в качестве гида, и это не имеет смысла.
Я уверен, что вы получите только 10% того, что является таким потрясающим и впечатляющим местом на земле.
Пойдите с Menno, чтобы получить 100% (на самом деле даже больше, чем это). Его полностью стоит!
Geweldige ervaring (Tripadvisor)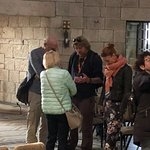 Het is de tweede keer dat ik Jeruzalem met een gids bezoek. Het verschil is groot ten gunste van Menno. Menno houdt van de stad en dat gevoel wil hij jou ook geven.
Hetgeen ook goed lukte. Veel bijzondere informatie met ook oog voor de kleine dingen..
Sympathieke gids die met jou loopt en niet met een vlag voorop loopt. Omdat ik al eerder in Jeruzalem ben geweest en we 2 dagen bleven, was het fijn dat het mogelijk was om deze dagen op elkaar af te stemmen.

https://www.tripadvisor.com/ShowUserReviews-g293983-d11745450-r564717992-Booqify-Jerusalem_Jerusalem_District.html
Geweldige dag met Menno (Tripadvisor)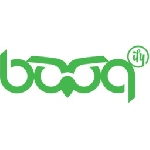 Nadat Menno ons de avond voordien nogmaals gebriefd had over praktische zaken verscheen hij stipt op de afspraak om ons een dag te begeleiden. Hij leidde ons door Jeruzalem, gaf deskundige uitleg waarbij hij alles historisch wist te kaderen maar had ook oog en oor voor onze eigen specifieke vragen.
Hij nam alle praktische regelingen voor een bezoek aan Bethlehem op zich zodat wij voor 100 % konden genieten.
Voor een bezoek aan Jeruzalem en Bethlehem is een gids noodzakelijk en Menno maakt er een topervaring van.

Bedankt.
Kathleen, Caroline, Dominique en Annette

https://www.tripadvisor.com/ShowUserReviews-g293983-d11745450-r559969260-Booqify-Jerusalem_Jerusalem_District.html
Monique, Thomas en Dinie, The Netherlands (in Dutch)
Gerdie, Nederland (Tripadvisor)

Fantastische 8 uur durende tour door Jeruzalem met gids Menno de Vries. Top!

We hebben Jeruzalem gezien in al zijn facetten op een rustige manier met heel veel informatie van deze fantastische gids Menno de Vries. Menno heeft gezorgd dat we op plekken waren waar het op dat moment minder druk was. Kan op de vragen veel extra informatie geven. Een prima tour om Jeruzalem lopend te ervaren en niet te lang. Zeker een aanrader.

https://www.tripadvisor.com/ShowUserReviews-g293983-d11745450-r572208408-Booqify-Jerusalem_Jerusalem_District.html
Jeruzalem is Menno en andersom

Menno geboekt voor een dag Jeruzalem. Het begon al in de bus van Tel Aviv er naar toe met 4000 jaar terug. een uur later zaten we dan in het heden! Geweldig een grote les geschiedenis in sportstand. Op iedere vraag een antwoord en wist ons (16 dikke kerels in de midlife) telkens weer te boeien. Zijn vertelling is redelijk objectief. Hier en daar komt wat gekleurt naar boven maar dat mag best als je trots bent op je land.

We waren zo blij met Menno dat we hem voor de dag erop ook hebben geboekt voor een dagje fietsen door Tel Aviv. Menno vanuit Wassenaar bedankt voor alles en het gaat je goed!

https://www.tripadvisor.com/ShowUserReviews-g293983-d11745450-r568924068-Booqify-Jerusalem_Jerusalem_District.html
Art de Boo (Tripadvisor)

4000 jaar geschiedenis. Athene en Rome hebben het ook. Maar waar het in die steden slechts een hoop stenen zijn, leeft de geschiedenis hier. Alle 3 de monotheïstische godsdiensten, elk in hun eigen diversiteit krioelen kris kras door elkaar op 1 vierkante kilometer. Zelfs de doden verdringen zich op de olijfberg om er bij te zijn. Om dat te duiden en om te begrijpen wat de verbanden zijn tussen die geschiedenis en een conflict waarbij zowat de hele wereldbevolking wel een mening heeft, heb je een gids nodig. Niet 1 van papier, maar van vlees en bloed.

Die hadden wij. En een ontzettend goeie. Een die ervoor in de wieg is gelegd. Fijn ook dat hij Nederlands is, weet wat er in onze media wordt verteld en wat onze humor is.

Aanrader dus. Zowel Israel, als Jeruzalem als Menno!!

https://www.tripadvisor.com/ShowUserReviews-g293983-d11745450-r569053435-Booqify-Jerusalem_Jerusalem_District.html
Rob, England (Tripadvisor)

"Informative and Fun. To be recommended to anybody interested in history."

Myself a 3 friends were given a tour of Jerusalem by Menno;We started out with a walk round the ramparts and then visited each of the quarters of the city. Menno was very informative and helped to explain what we were seeing in terms of the history of Jerusalem with some useful maps and pictures.
It was also a fun experience as well as being a history lesson and Menno's laid back character helped make the tour very enjoyable and not too serious.
I would thoroughly recommend the tour to anybody who visits Jerusalem as there are so many things you would miss if just walking on your own .





Nogmaals bedankt Menno voor deze onvergetelijke dag! (Tripadvisor)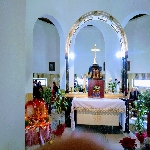 Wij zijn met een kleine familie op stap geweest met Menno. Ons gezelschap had een behoorlijk leeftijdsverschil, ouders die 60 jaar getrouwd waren met de leeftijd van 86 jaar en twee kleindochters van 22 en 25 jaar oud. En dan een paar 50 plussers.

Wij kunnen niet anders zeggen dat we een geweldige dag hebben gehad. Iedereen was helemaal blij met wat we hebben bezichtigd en natuurlijk met onze gids!
Menno denkt mee met wat de groep wil, en zijn kennis over Israël is geweldig.
Voor iemand die een bekwaamde gids wil raden wij Menno aan!

https://www.tripadvisor.com/ShowUserReviews-g293983-d11745450-r552634193-Booqify-Jerusalem_Jerusalem_District.html#





Kees (Tripadvisor)

Topgids

Wij hebben een 5 uurs rondleiding van Menno de Vries door de oude stad van Jerusalem gekregen.
Een top ervaring was dat!

Natuurlijk ook door de lokatie en de historie ervan maar meer nog van de enthousiaste en meer dan deskundige rondleiding van Menno. Alles werd verteld en uitvoerig uitgelegd. niet allen de historie maar juist de relatie ervan met onze tijd. de enorme toegevoegde waarde ervan was de flexibiliteit waarmee de rondleiding kon worden aangepast en het Nederlands waardoor toch meer details overgebracht konden worden.
Menno is (zeker voor landgenoten) een topgids en het geld meer dan waard.

https://www.tripadvisor.com/ShowUserReviews-g293983-d11745450-r558296627-Booqify-Jerusalem_Jerusalem_District.html#


Amir (Tripadvisor)

Enjoying Jerusalem while learning a lot about it...

We just came back from a day trip with Menno.

It was so much fun and contributing. We streamed along after him and he charged us with tons of interesting info about the story of this amazing ancient city which has so many layers of event throughout the history.

I love his vibe, his knowledge is fascinating and I love that he is relaxed and radiate this vibe around him.

https://www.tripadvisor.com/ShowUserReviews-g293983-d11745450-r547560776-Booqify-Jerusalem_Jerusalem_District.html#REVIEWS
A Tripadvisor user

We had the most interesting and fun day trip to jerusalem with a group of good friends guided by Menno de Vries.
Our tour guide Menno for sure loves his job, and even more loves Jerusalem and its ancient city , its past and history.

Backed with tons of knowledge our guide Menno, a gifted storyteller, felt his explanations with interest and and great sense of humor.

Starting from the Mount of olives walking to Gat Shemanim church. Short drive to holly Mount Zion.

From there another short drive to Jaffa gate, short walk to the Armenian quarter (and a delicias lunch at the restaurant located at the courtyard of the beautiful colonial building of the Imperial Hotel).

Jerusalem ancient city, so much holiness so much importance so much history…

One day... one month… one year ... lifetime … won't be enough.

So to make it in short: Western Wall 'Hakotel Hamaaravi' archeological excavations , the Jewish quarter, the Cardo, the old market and the Church of the Holy Sepulcher where we saw two consecutive masses : Catholic and Greek Orthodox churches .

Great city, great time, greatest guide.

https://www.tripadvisor.com/ShowUserReviews-g293983-d11745450-r552202079-Booqify-Jerusalem_Jerusalem_District.html#REVIEWS
JanPedaal (Tripadvisor)

A different perspective on Jerusalem. We had an excellent day!

We did a tour with Menno in a small group (4) with ages 17, 36, 38 and 67, all Dutch. For one guy it was the first time in Jerusalem while two others had been there quite a few times already. Menno succeeded in providing a balanced tour with new things to see for the regular visitors while still including the must-see highlights for the first-timer.
The program included (not a full list):
Jaffa gate, Ramparts walk to the Zion gate, Mount Zion with visit to King's David tomb, City of David park, walk through the drainage tunnels to the Pool of Shiloah and back to the Western Wall through the excavated pathway, the Western Wall, the tombs and churches at the base of Mount Olive, Via Dolorosa with its Stations, The Austrian Hospice, the Shuk and Church of the Holy Sepulchre.
We had an excellent day!

https://www.tripadvisor.com/ShowUserReviews-g293983-d11745450-r553499082-Booqify-Jerusalem_Jerusalem_District.html#REVIEWS
Manuela Skala (Facebook)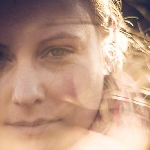 Jerualem is such a rich place when it comes to religion, history, culture ... We had a tour with Menno and he helped us seeing this richness in an understandable, informative and entertaining way. Without him, we would have not been able to get to the core of what Jerusalem is about. We are also thankful for all the information he could give us on recent topics in politics and society of Israel at large. We had a great time with him and do definitely recommend his guided tour. Dear Menno, all the best for the future! Cheers, Manu & Tamara
Luis Rheingantz Barbieri (Facebook)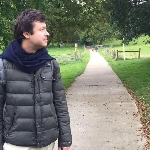 We have done a fantastic tour in TelAviv with Menno de vries. We manage to understand in detail the creation of Israel and see important places for this períod of history!!
Don't miss this opportunity

Joost Rigter (Facebook)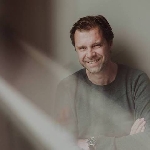 An awesome day during my stay in Israel. It was not just a visit through Jeruzalem, but through the eyes of our guide, Menno de Vries, it became a very special tour.Menno gave me very good first impression i will always remember. Thanks
Raymond Bouwman (RTL Dutch Television)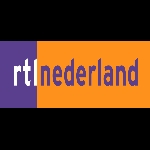 Dear Menno,

Thank you so much for your excellent preparation and guidance of our trip. I'm sure we can make an even better documentary because of all your efforts. And except that you put us in touch with just the right people in the right places - all of which could contribute significantly to our movie - it was also very pleasant and relaxed.
If I ever should go to Israel to work, I know where to find you. Unfortunately nothing ever happens in Israel that is realy interesting enough to make another movie about. All peace and harmony in the land of milk and honey.

Thanks again and hope to see you again.
Kind regards,
Raymond Bouwman (RTL Netherlands)
Anyutka Uarobej (Facebook)
We had a wonderful day, I booked the private tour in Jerusalem for my parents, sister (15) and me (25). They came from Holland and the tour was in Dutch (all through our tour guide Menno did the tour study in English). We took the tour in October on the Sukkot Holiday\'s and the weather was still hot. Menno asked me what I wanted to include in the tour and what kind of things intrests us and what our background is. We walked on the walls of Jerusalem, seen and prayed at the Western Wall, Church of All Nations, walked through the Via Dolorosa, seen The Mount of Olive, Tower of David, AND SOOO MUCH MORE!!! Because we are also Russian we went to special places for Russian Orthodox Christians like the Church of Mary Magdalene.
It was so beautiful and inspiring seeing everything come together. Not only historically but also Biblically. It was my second tour in Jerusalem and my first private tour. We came by car but it is also possible to take the train. The tour was booked for 5 hours and we continued for another two because there was so much to see. It was truly a special experience.
I would recommend everybody to take a private tour (with Menno), it is just much more interesting and intriguing, you can ask anything and you can take your time and don\'t stress. Menno has a very good balance between fun and seriousness. And I will book him again for sure!
Francis K (Tripadvisor)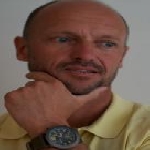 Last year Menno guided us through Jerusalem and as it was our 3th visit there, we realised a guide is really a must. This visit gave us much more inside information of the city, the past and all the History.
This year we came to TLV again with 2 other friends and we decided to visit Massada and Deadsea in 1 day. We asked Menno if he could guide us for this day and he did. The whole tour including the walk in the very early morning up the mountain of Massada, was stunning. We didn\'t do our homework before going up, but Menno gave us all the information we needed.
If you want to explore these places and gane all the information you can get, book by Booqify.com
Next year we will do the tour of TLV and Yaffo.
Thanks Menno!
Peter, Frank, Joeri and Francis
JanDeconinck (Tripadvisor)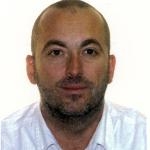 "Very good personalized tour"
I made a booking for a private tour of Jerusalem with Menno. He is an excellent guide, very knowledgeable about Jerusalem and fun to be with.
As I was on my own and only for a very short time in the city, I asked Menno for several adaptations to the standard tour (different starting place, duration, ...) and this was done in a very professional manner.
Menno was also very good in customizing his tour and presenting information according to my personal background and interests, making this a truly personalized experience !


Poppers_222 (Tripadvisor)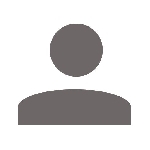 A guided tour through the old city of Jerusalem with Menno de Vries makes you feel you\'re walking through the past with someone who actually lived there during the thousands of years. Very interesting stories about all you could see in J\'lem. Besides the fact Menno is a great source of information he brings it with funny facts and with full enthusiasm. I truly enjoyed the day and will definitely book him again when friends are coming over.
Janine_wortel (Tripadvisor)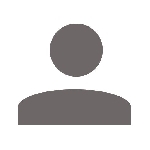 "Great tour Old City Jerusalem and Bethlehem"

We had the fortune to have a private tour with Menno de Vries in Jerusalem and Bethelehem. Besides his great knowledge of history and the Israelian society he\'s a great person te be with.
Harm L (Tripadvisor)
Thanks to Booqify we found a great guide that showed us the old city of Jaffa which is a must see if you are in Tel Aviv because of the important role it had in history.

It was not at all boring. On the contrary, our guide explained everything very well, with humour and interesting facts. We had a nice drink with the group and enjoyed ourselves very much!
Thanks a lot Menno,
DaanCdL (Tripadvisor)
"De ideale manier om Jerusalem en alle achtergronden in een dag tot je te nemen"

Menno heeft ons een dag Jerusalem laten zien. Hij heeft ons uitgebreid geïntroduceerd in de geschiedenis van het land, de stad en de verschillende geloven. Verder wat het ook erg fijn dat wij vanuit Tel Aviv met hem mee heen en terug konden rijden. Ik kan iedereen Menno aanbevelen.
Joeri V (Tripadvisor)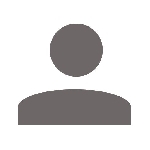 "Tour Masada, deadsea en Jeruzalem "
Wat een bijzondere ervaring. De avond voor het bezoek aan masasa sliepen we in het hostel onder aan de berg. In de ochtend de berg op met een geweldig uitzicht. Een gids is wel echt een must, anders mis je toch veel belangrijke informatie. Met een gids erbij wordt het echt een onvergetelijke ervaring. Menno is professioneel en weet niet alleen heel veel over de historische plekken, maar ook over de totstandkoming en vorming van het land zelf en de politieke achtergronden. Reuze interessant, niet twijfelen en boek een gids. Menno bedankt!
Floor B. (Tripadvisor)

Zijn samen met gids Menno een dag op stap geweest langs de Dode Zee naar Jeruzalem.

Een enthousiaste tour guide heeft onze dag gemaakt door zijn kennis over Israël met ons te delen. We zijn vanaf Tel Aviv naar de Dode Zee gereden om daar een duik te nemen en vervolgens te eten op het strand. Vanaf daar een stukje historie opgezocht in Masada. De trip eindigde in Jeruzalem waar wij bij de klaagmuur zijn geweest, de plek waar Jezus is gekruisigd en afsluitend heerlijk hebben gegeten. Het was een indrukwekkende dag mede dankzij onze gids Menno.

Visited December 2016
Anne S (Tripadvisor)
"In depth history of one of the world\'s most incredible cities"

My friend and I travelled to Jerusalem, backpacking from Jordan, on a bit of a whim. Having minimal Knowledge of the history and culture of the city we divided to track down a private guide. And thank goodness we did! Menno took us out for a whole day, and gave us the most comprehensive and interesting tour of the city! He took us to all the amazing historical, archeological and religious sites, and thoroughly explained their history and significance. In addition, we had an amazing lunch at a delicious falafel house never would have found on our own, and a number of charming (and hidden) other cafes. My friend and I could easily have found our way around the old city. But with out Menno\'s incredible knowledge we would never have understood the significance of many of the places visited. An incredible, engaging and fun experience. Highly recommended!
Madeleine Warwick (Tripadvisor)
"Best tour guide"
We visited Jerusalem on the 27th of December. We booked on a shared tour with a group as we had done several shared tours with london walks in our home town. On the day it rained a little bit and the rest of the tour party cancelled. This was excellent news for us as we had a private tour with our guide Menno. He was an excellent guide and was very knowledgeable and friendly. He took us around all the main points and took us to places we never would have found ourselves or even knew existed. Menno made our holiday as we knew our bearings and enabled us to confidently explore the rest of the city and the Mt of Olives during our stay. It costs a lot of effort and expense to visit Jerusalem and Menno was an excellent and good value guide. There is no point wandering around haplessly with a Lonely Planet book. We would highly recommend Menno as a guide for any visitor or group

AvanderSluis007 (Tripadvisor)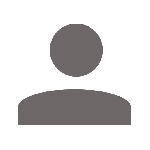 "Tour de Passion"

Booked a Tour with the Dutch guide; Menno de Vries to get to know city from a different perspective. First thing I noticed is the sheer passion he manages to bring to the table. It\'s quite exciting to hear and see how passionate he is about the history of the Holy Land. He managed to bring totally new facts of history to my attention, which was positively surprising! A tour with Menno reinvigorates you, I highly recommend it.


Leslie Bergman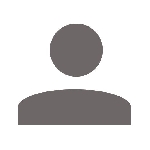 We found Boogify on the web
We had considered a personal tour of Jerusalem Old City for father and Barmitzvah age son but prices were outrageous. booqify seemed excellent value for " small group - up to 15" tour

When we arrived it transpired we were "the group". There were cancellations. To the company's credit they continued just with the two of us - effectively a personal tour
We were fortunate to have Menno de Vries
Superb knowledge , good judge of " the right pace" is no overload. Interesting personal background and has done some fascinating research on lesser know aspects of early Zionism. We had a great day - learnt a lot , ready for more.

Best wishes
Leslie
McD's Cyprus (via Facebook)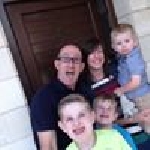 We booked a group tour for 7th Feb 2017, Menno our guide made contact the night before to confirm our trip which was a nice touch. Fortunately for my good friend and I we were the only two people booked on the group tour that day, so we effectively had a private tour at exceptionally rates.!!!

Menno was amazing and the passion he shows for what the does is brilliant. His level of knowledge of the old city and its thousands of years history was amazing.
Muiris B Quinn (via Facebook)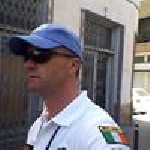 I cannot recommend Menno and Booqify tours highly enough for a quite unique and fabulous guided tour of Jerusalem. From start to finish I must admit that I was enthralled at the history of the city which was expertly conveyed to us by our Dutch guide Menno...this guy knows his stuff and is a gent to boot...our tour went over by an hour or so but no bother to Menno, he just kept on entertaining us...you earned your beer buddy!!!
Carla B, Florida (Tripadvisor)

Menno provided an excellent tour for our group, ranging in age from 12 to 82.
His enthusiasm for the history of the ancient city, as well as his insights into current events, made for a really wonderful day tour.
I happily highly recommend this tour.


Scotty C (Tripadvisor)

From top to bottom our experience was amazing with Menno.

Booking was easy and helpful - I spoke with Menno before to confirm the details, provided a down payment online and we were set with a date and 8-hour tour.

Menno suggested points of interest around the Old City of Jerusalem and prepared an itinerary for us to look over.

We met Menno outside of the Jaffa Gate and from there we could not have asked for a better tour guide. He was mindful of the whole group (we had a total of 12) the entire time and very informative throughout the tour and engaged our interests at each spot with current events as well.

We went through every quarter and even saw a bunch of hidden spots such as the Small Western Wall.

Our tour guide Menno also ensured we were not taken advantage of by stores in the markets, as some of us wanted to to shop in the market place - He saved one of my cousins from a deal gone wrong.

I cannot thank Menno enough for his effort throughout that day, it made it quite special for our family. Thanks again!


Andreja D (Tripadvisor)

Menno's work as the tour guide was astonishing!
He made sure our afternoon was a bustle, filled with captivating activities that imprinted into our memories! His composure and kindness resonated with all passengers, who felt at ease to inquire about any matter. He was delightfully entertaining and approachable to the perfect extent, and yet gave us the right amount of independence.
Highly recommended!
Vert1467, Boston, Massachusetts Tripadvisor

"Fantastic, in-depth Jerusalem tour! "

The 6-hour, Booqify all inclusive Jerusalem tour with Menno was a highlight of our trip!
We covered all the major sights and he did a great job connecting what we were seeing with the overall history of the city, and how the sites relate to one another.
Such a knowledgeable guide who put up with a ton of questions from our (small!) group.

Would definitely recommend a tour with Menno if you want to make the most of your trip to Jerusalem.



Florien H, Netherlands (Tripadvisor)
"Great day in Jerusalem with Menno!"

Me and 2 friends did the Booqify all inclusive walking tour in the Old CIty of Jerusalem.
Our guide Menno was super knowledgeable - we learned so much about the area's history and there literally wasn't a single question he couldn't answer.

Besides that, he's a super nice, social and friendly guy!
The 6 hours flew by, we really enjoyed this tour and would highly recommend it to anyone!


Jimmy & Cindy, South Carolina

Our private tour to was to the Old City in Jerusalem then on to Bethlehem and the Mount of Olives it was awesome.
We saw so many things that we would not have seen otherwise.
We Highly recommend Menno and would Definitely hire him again when we are back in Israel!

Thank you again,
Jimmy & Cindy


Michael E (TRipadvisor)

Menno is a great guy, know his facts and history, great company and we highly recommend him.
We joined him for a tour to Bethlehem + Old City in Jeruselem, then he showed us Tiberias and the Dead Sea.
Thank you very much for your help Menno


Essienl, Paris, France (Tripadvisor)

"Great Jerusalem tour !"

Menno gave us a great tour through the old city of Jerusalem and outside !
We were impressed by the knowledge and stories he had, was really great to hear.
We saw all the places we wanted to see, and we could advance in our own pace.
I will definitely go again next time family is visiting, hoping Menno will be available again 🙂 !


Txcaplans, Sugar Land, Texas (Tripadvisor)
"Jerusalem Tour of the Old City"

Menno provided a most informative and enjoyable tour of the Old City in Jerusalem which included historical and religious commentary that catered to the family group with a wide range of ages.
Wonderful day and most appreciative of our guide's care and concern that everyone felt included in the experience by including sites that were of interest to all.

His enthusiasm, knowledge, and passion were evidenced, and I highly recommend Menno.



Jeff L, Rhode Island (Tripadvisor)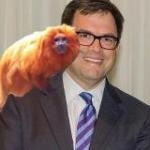 "Great tour with knowledgeable and friendly guide"

My extended family took a full day tour of Jerusalem with Menno de Vries, organized through Booqify.
It exceeded my expectations. Menno was very knowledgable about the religious, political and architectural history of Jerusalem and Israel.
We really made the most of our 9 hours, saw some hidden gems, and visited some spots we definitely wouldn't have seen on our own.

Menno was a great guide and travel companion. Highly recommended.



Laneymcd Wexford, Ireland (Tripadvisor)

"Jerusalem guided tour 2017"

We booked the Booqify All Includive Old City tour for 7th Feb 2017, Menno our guide made contact the night before to confirm our trip which was a nice touch. Fortunately for my good friend and I we were the only two people booked on the group tour that day, so we effectively had a private tour (exceptionally rates.!!!)
Menno was there bang on time (with his green hat - as if he knew we were Irish !) The 3 of us set off through Jaffa gate, after a very informative history lesson while on top of the old city wall, we were on our way.
Menno's knowledge of the old city and its thousands of years history was amazing and the passion he shows for what the does is infectious. Normally I wouldn't use guided tours, preferring to study history myself and learn as I go. But Jerusalem is different, there are so many things to do and places to visit in the 4 quarters it would have been impossible to fit it all in without the benefit of our guides expertise and experience.
So my advice should you visit one of the most amazing places you will ever visit, is to use a guide and more importantly hire an officially licensed one who will help you unlock many secrets along the way and always ready to answer any questions you have. The price $49.00 included a lovely lunch in a local restaurant down one of many beautiful narrow streets and any entrance fees required. We went to a beautiful cafe in the afternoon at the Austrian hospice where the conversation continued. Almost 8 hours after we had set off we also brought Menno for a beer to round off an absolutely fantastic day.
Other obvious tips include wearing suitable clothing and comfortable walking shoes, sun cream and fully charged camera. We had a beautiful blue sky and sunshine for our tour and it never got too hot, a bonus of travelling in the off season.
So all in all a special thanks to Menno for making our tour so interesting.

I would highly recommend a visit to Jerusalem to anybody and trust me it will be much more rewarding with a qualified guide. So a very easy 5 star review for Menno and Booqify.
Outstanding service and value for money.



Ganeshde, Leeds, United Kingdom (tripadvisor)

"Wish there were guides like this in every city"

A guided tour with Menno around Jerusalem and Bethlehem, was like watching a world class documentary, about this possibly most important city in human history, that influenced religion, culture and history for over 2500 years and is even more relevant today. Only difference is you are actually in the documentary. Menno's research knowledge and the down to earth style, gave me such an invigorating experience on this tour.

He is meticulous, with a file full of pictures to pull out and show where relevant. Every question a meaningful intellectual answer. Not a rote of historical facts and biblical stories. But balanced view of history, religion and people, including a clear view of the current affairs in the region.

I felt like I should be taking notes as it was like being in a course.

Well, words can't express my enjoyment of the tour. It is really value for money. I wish I had more people joining so that the cost and the enjoyment could have been shared.

Cal (USA), Youtube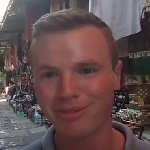 Willeke & Robert Jan (Nederlands), Youtube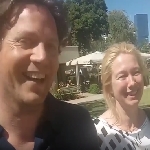 Eamonn, San Fransisco

Menno, I want to say a really sincere THANK YOU for our day along with Hank on our walking tour of the old city in Jerusalem. It really was the highlight of my trip and I certainly plan to go back in the not too distant future. I will certainly connect with you again then and in the meantime I am going to give your contact info to anyone I know that is visiting.

Thank you so much Menno
Vicky, Belgie (in het Nederlands)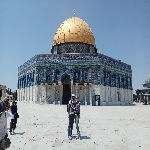 Lucy, Australia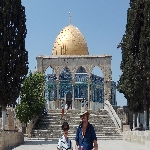 Claire, Larry and John, Boston, USA

A different view of Jerusalem (Tripadvisor)

A walk along the ramparts and a new understanding of some of the history of Jerusalem. Wonderful views and lots if places to see in the Old City. An amazing experience with a very knowledgeable guide. An interesting and tasty lunch in a local, non tourist, restaurant was a pleasant surprise. A great day with a very patient guide in Menno.

_sbhedger from Australia
Heemstede, The Netherlands (Tripadvisor)

Zakenreis met middag Jeruzalem

Menno is een top gids, enthousiast, weet goed de groep in de gaten te houden en individuele aandacht af te wisselen met tempo voor de groep. Aardig, flexibel, betrouwbaar, neutraal in kennis overdracht (alle kanten belichten in de complexiteit van het land). Echt aan te raden!

https://www.tripadvisor.com/ShowUserReviews-g293983-d11745450-r540768777-Booqify-Jerusalem_Jerusalem_District.html#


Caroline, The Netherlands (Tripadvisor)

Old City of Jerusalem with Menno

We have had a wonderful tour with Menno through the old city of Jerusalem. Menno knows everything there is to know about Jerusalem and Israel. He shared his knowledge on the history and love for Israel with us while walking through Jerusalem. We learned a lot during the day and found it to be very interesting. Menno was also very helpful and kind recommending other places to visit in Israel. We would definitely recommend anyone visiting Jerusalem to book a tour, and if you do, go with Menno!

https://www.tripadvisor.com/ShowUserReviews-g293983-d11745450-r538835999-Booqify-Jerusalem_Jerusalem_District.html#