Testimonials By Shimon Craig Palmer
Great tour, great guide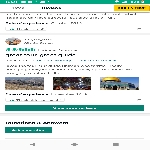 loved the tour! Our guide Shimon was terrific - really engaging; really knowledgeable; really approachable. He brought jerusalam to life.
Wonderful!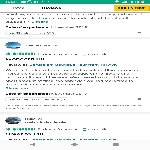 We were thrilled with our tour to Jerusalem! Shimon was an incredible guide with vast knowledge of the history and various cultures of the area. We covered so much in such a short amount of time! We only wish we had more time to explore all that Israel has to offer!!!
Marc T.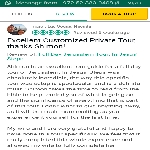 Excellent Customized Private Tour, thanks Shimon!
Review of: Full Day Jerusalem Tour: In Jesus' Steps
Shimon is an excellent tour guide for a full day tour of Jerusalem. In Jesus' Steps was absolutely incredible, the way this specific tour was setup is spectacular and is a definite must. Shimon takes the time to read from the bible to help remind you of what is going on and the significance of everything that is part of this tour. I don't want to give anything away, as it will be much more exciting as you experience it yourself for the first time.

My wife and I are very grateful and happy to have done this tour specifically. We feel that it really completed this whole experience and allowed my wife to fully complete her pilgrimage.

Shimon is an excellent official tour guide that doesn't push any stores or selling on you. He is a straight up genuine person that is extremely patient and will to customize your tour based on your interests and personal beliefs.

Thank you for the wonderful experience Shimon and for making our first experience in Jerusalem an unforgettable one. Will definitely make contact with you when we return next time for other exciting and unbelievable adventures!
Mateusz G.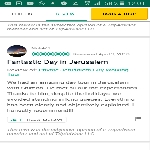 Fantastic Day in Jerusalem

Review of: Private Jerusalem City Walking Tour

We had an amazing day tour in Jerusalem with Shimon. He met all our the expectations. Thanks to him, despite the holidays, we avoided standing in long queues. Everything has been clearly and objectively explained. I honestly recommend!!!
Karen Kleinman, USA

Richard and Kathy

Bret Engelkemier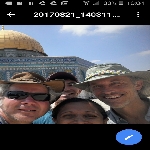 Incredibly informative and fun tour guide. Always patient and willing to answer our questions. Couldn't have imagined a better experience for our trip to the Holy Land except more time there. Thanks Shimon for a great time!
Jim and Vincent

https://youtu.be/wokWg-5T2dM
Belle, Eyal, Amit

https://youtu.be/P004TrnHbpE
Madison Scott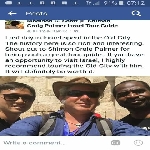 Last day in Israel spent in the Old City. The history here is so rich and interesting. Shout out to Shimon Craig Palmer for being such a great tour guide. If you have an opportunity to visit Israel, I highly recomend touring the Old City with him. It will definitely be worth it.
Paul and Friends USA