Visit the Real Facts of Cambodia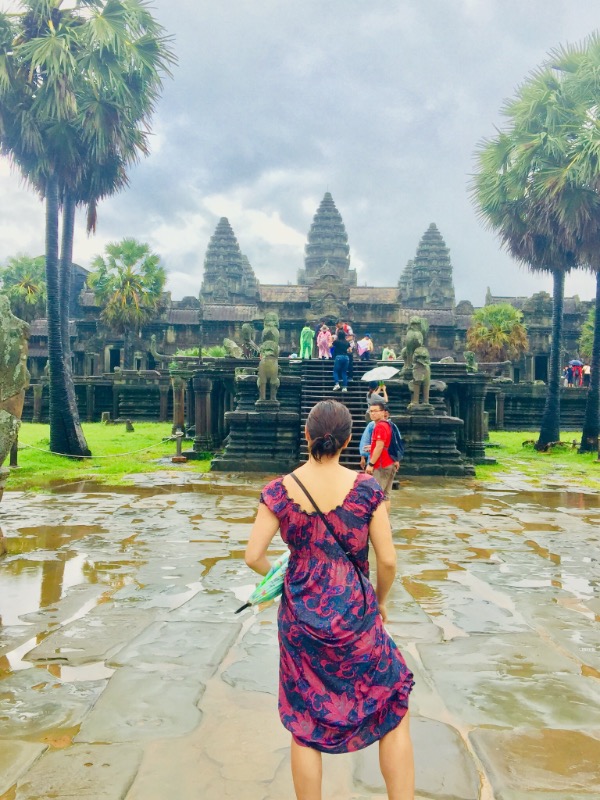 Daily Tour start at 4:45 am our local guide and driver will be at your the hotel's lobby to picking up. 


---
Stop 1:
Visit the beautiful reflection in from of the Angkor Wat around 30 minutes and after that your tour guide will started to explain a bout the historical of the temple and he going to show the best spot where you get a really good pictures. Angkor Wat was built in early 12 century by King Suriyavarman II built for the Hindhu during 12 th century but later on it was converted to be Buddhist temple in 16 centuries. The temple of Angkor is Greatest building in the world and it was becoming the world heritage site list in 1992.
Stop 2:
Will be stop and visit the South Gate of Angkor. Angkor Thom was the capital city and the largest city in Cambodia and it was built at the end of 12 Century by Buddhist King named Jayavaraman VII. This city has 9 square kilometers surrounded by moat .
Stop 3:
Bayon Temple which is the complex temple in the centre of the Angkor Thom City built by Jayavarman VII. It's very nice temple which has 54 towers and more than 200 smiling faces of the Buddha of Avolokitesvara.
Stop 4:
Baphuon Temple just to the north of Bayon, a pyramidal representation of mythical Mount Meru. The Royal Enclosure, Phimeanakas. The Elephant Terrace and the Terrace of the Leper King.
Stop 5:
Taprom Temple which is the temple tree and this temple very popular and well known by the Thumb Rider Movie. It was a monastery built by Jayavarman VII as a residence for his mother.
Last Stop:
Exploring Banteay Kdei temple and Srah
Srang. After we transfer back to hotel that's the end of tour.
Visit the Real Facts of Cambodia
Minimum number of persons:
Maximum number of persons:
English Speaking Tour Guide, Privat Transportation (Tuk Tuk), Cold Water
Temple Pass, Meals or Drinks, Personal Expenses, Optional Tours