Addis Ababa ( The head Quarter of African Union Tour )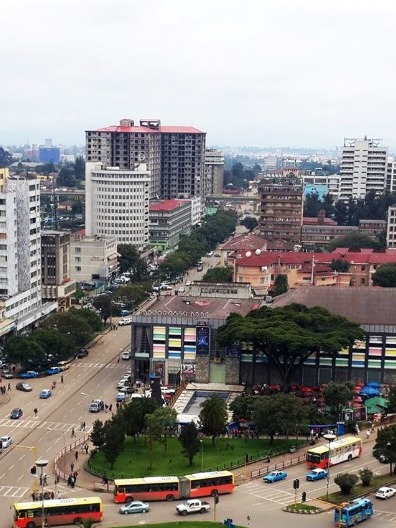 In the morning , We pick you up from your Hotel or guest house then we drive and visit UNECA ( united nation Economic commission for Africa ) , Winston Churchill road ,Entoto Mountains in Addis Ababa , Alfred IIg swiss Architect museum via USA Embassy , National Museum of Ethiopia a place where LUCY the first fossil discovered in Ethiopia in 1974 by Dr.Donald Johansson USA paleoanthropologist with Ethiopian in collaboration . That is why Ethiopia is well known in the world that the land of origin and cradle of mankind land Victory statue : Victory over the Italia , Ras Mekkonen Bridge ,The Armen orthodox church in Addis Ababa ,The Greek orthodox church in Addis , Emperor Menelik statue , Piazza Market for Italia ,Mercato one of the biggest market in Africa .Here you can get everything except human being , Filwoha hot spring . The place where Empress Taitu Decided to settle and the name given to the area Addis Ababa , The former palace of His Imperial Majesty Haile selassie ,Lion Zoo : inside the fence one can see lion and lioness ,Marabou stork , birds , Egyptian geese ,Chelada baboon ,monkey , black kite bird , greater and lesser Kudu , Emperor Tewodros Statue , Lion Of Judah , Mexico square in Addis Ababa on the way to the head quarter of African Union , UNOAU ( the office of head quarter of Organization for African Union ) , Alexander Pushkin Monument near to Canadian Embassy .Alexander Pushkin Russian Poet and had blood Ethiopian , Africa Park , Ethiopia-china Memorial statue , The statue of Bob Marley and other classical place to visit in Addis . Then we drive you to one of Addis Typical restaurant to see the traditional Music and eat national dish .

Then return back to your Accommodation .

End of the Tour .
Addis Ababa ( The head Quarter of African Union Tour )
Minimum number of persons:
Maximum number of persons:
• Entrance fee • Guiding service • 1litter of highland water • Transfer and luxury transport • Driver allowance
• Accommodation • Meals • Flight ticket • All soft and alcoholic drinks • Flight air fare