Full day Walking Tour of the Old City of Jerusalem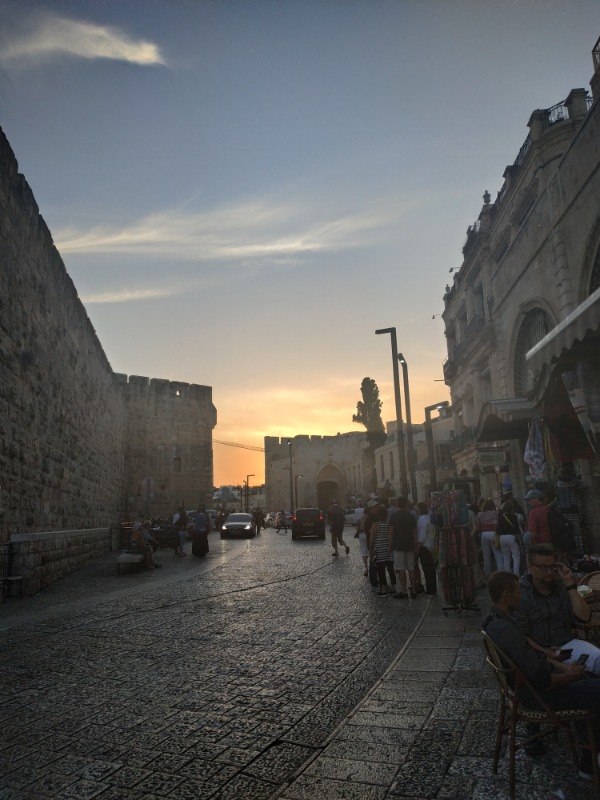 We will start the day on the Mount of Olives having the most beautiful panoramic view of Jerusalem. Here we will have time to talk about the origins of Jerusalem, the City of David, the construction of the Jewish Temples and the importance that the Mount of Olives will have at the End of the Days according to the prophecies.

While we descend walking, we will visit some of the most important Christian sites commemorating main events and people: Dominus Flevit Church, Gethsemane Church and  the Tomb of Mary.



We will enter the Walled City through the Lions Gate. On the way we will visit some of the 14 stations following the Via Dolorosa (the path that Jesus did from the place of the judgment to the place of the crucifixion), we will also visit the roof of the Austrian Hospice where we will enjoy a fantastic view of the Muslim and Christian quarters.

Walking along the Arab Market (Shuk) finally we will arrive to the most holy place for Christianity: the Church of the Holy Sepulcher.



We will continue our way until arriving to the Jewish quarter. Here we will see some of the most important archeological findings- some of them 3000 years old.

We will be able to see how the Jewish people live today in their holiest city and we will have the chance to visit the holiest site for Judaism: the Western Wall.



Once we arrive to Mount Sion, today outside of the walled city, we will visit the Room of the Last Supper, the Tomb of King David and the Dormition Abbey (church commemorating the place in which Mary "felt asleep". This is going to be the last stop on the tour.




Full day Walking Tour of the Old City of Jerusalem
Minimum number of persons:
Maximum number of persons:
8 hours private tour guide
Transportation, food, entrance fees