DAY TRIP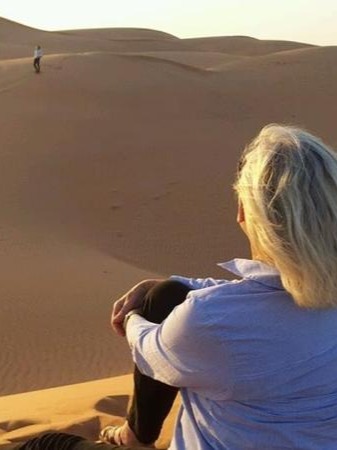 We Depart by 4WD vehicles to Wahiba Sands, Wahiba Sands a vast mass of undulating red and White Sea of sand and dunes rising up to 200 meters, which are, also host to a variety of flora and fauna. The ever-changing patterns of the dunes are a photographer's delight. Experience a roller coaster like feeling over the dunes. Wahiba Sands is also home to the traditional Bedouin tribe who are known for their hospitality and their knowledge of the Sands. We will visit a Bedouin family in their traditional and simple habitat. Later we will continue driving to Wadi Bani Khalid. It comprises of small pretty villages embedded in the mountains. The Wadi has clear deep blue water. It is advisable to wear light comfortable clothing and walking shoes hence can have a wonderful trekking with swimming in Wadi. Lunch will be served at local restaurant then drive back to Muscat.

Meeting Point Options: Cruise Ship Port, Airport, Hotel, Address or Intersection, Monument/Building

Duration: 8 hours.

In case of rain in the area or rainy days before the date of tour, the Wadi will not be visited for security reasons.
A suitable substitute location to visit, will be discussed with the guest.
Minimum number of persons:
Maximum number of persons:
Water & Soft drink/English speaking Tour guide/ Transportation by 4 wheel drive vehicle