Sea of Galilee Tour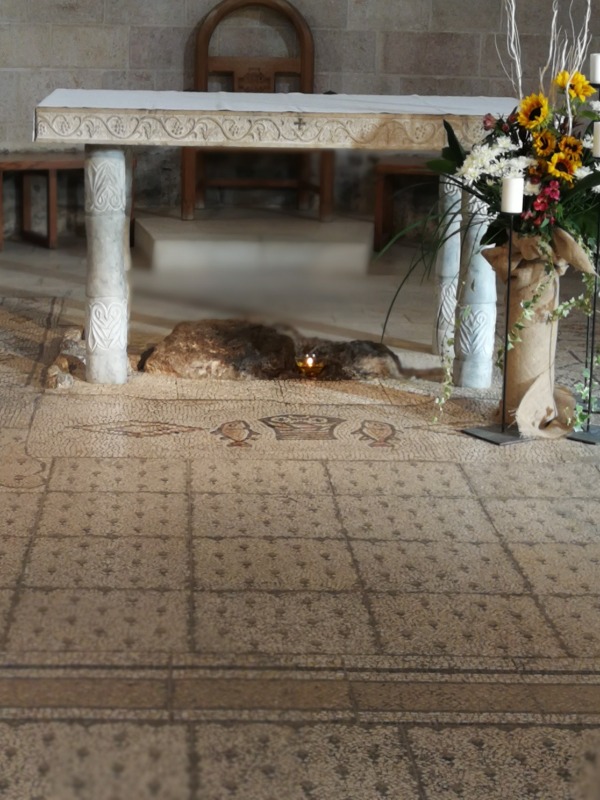 Leaving from your hotel, your car or a vehicle that I will book for you will pick us up and take us to the Northern tip of Sea of Galilee. We will enjoy the Galilee mountains views and eventually will follow Jesus footsteps at this area.

Mount of Beatitudes  - the Ceremony on the mount  - visit the Garden and the Church on the slopes of Ramat Corazim viewing the Sea of Galilee, Galilee mountains and Golan Heights.

CaperNaum - Town of Jesus, this was His "homebase" where he stayed at St. Peter mother in law house. Here we can sea an ancient Synagogue and a Church by the water.

Tabgha - At this site by the seven springs we can either visit Peter Primacy Church by the water or to visit the Multitudes Church which gives us a Chance to see the most ancient Christian mosaic presenting the loaves of bread and fish.

Magdala - an exciting new experience by the sea of Galilee, in this recently excavated site we can will visit a 2nd temple era (Jesus time) Synagogue and wonder about the the mysterious "Magdala stone" that was discovered here. Then we will walk into the "deep water" church. a modern structure with a chance to sing or worship.

Lunch can be anything from a quick sandwich to a full meal, up to your time and budget. Sites can be added/ scratched from this Itinerary according to closing time and holidays.

This tour can be easily customized to your needs.




Minimum number of persons:
Maximum number of persons:
Transport, entrance fees , parking fees, lunch