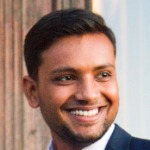 Ali
HIGHLIGHTS for Private Golden Triangle Tour
DAY 1
Start: Pick up from Delhi airport or your hotel. 
Sightseeing Delhi Monuments
1. Qutub Minar. See the 73 meters tall minaret, founded by Qutub Uddin Aibak.
2. Red Fort. The Red Fort is a historic fort in the city of Delhi in India. It was the main residence of the emperors of the Mughal dynasty for nearly 200 years, until 1856.
3. Jama Masjid. Biggest mosque in India where 10.000 thousand people can perform namaaz (prayer).
4. Restaurant. Local Delhi restaurant.
5. Walking Tour or Rickshaw Ride. Walking tour in Delhi or rickshaw ride on the narrow streets of Chandni Chowk.
6. Lodi garden. Finest example of greenery and Lodis history.
7. Akshardham Temple. See the beauty of Akshardham Temple recently constructed , and fountain show is most popular there which starts after sunset.
8. Back to hotel.
DAY 2
Sightseeing Delhi Monuments
1. Birla Temple.  Birla Mandir, is one of Delhi's major temples and a major tourist attraction.
2. Lotus Temple. Bahai faiths Temple is in the shape of a lotus.
3. Humanyu tomb. The tomb of the Mughal Emperor Humayun in Delhi, India
4. Back to Hotel.  For check out.
Driving to Jaipur 
5. Check in Hotel.
6. Evening walk.  Walk in the city which also called the Pink City.
DAY 3
Sightseeing Jaipur Monuments
1. Amer Fort. With its large ramparts and series of gates and cobbled paths, the fort overlooks Maota Lake.
2. Hawa Mahal. Named as well palace of wind. The structure was built in 1799 by Maharaja Sawai Pratap Singh.
3. Jal Mahal.  Meaning "Water Palace" is a palace in the middle of the Man Sagar Lake in Jaipur city.
4: Jantar Mantar.  It's an observatory. The primary purpose was to compile astronomical tables and to predict the times and movements of the sun, moon and planets.
5. Back to Hotel.
DAY 4
4 Hour Drive to Agra
1. On the way to Agra.  Fateh Pur Sikri, capital of Akbar and Buland Darwaza, the tallest gate of India.
2. Check in Agra Hotel.
3. Go see the Saga of love.  Based on the love story of Shahjahan and Mumtaz Mahal.(tickets excluded starting at $15).
DAY 5
Sightseeing Agra Monuments
1. Taj Mahal. Temple of love. Taj Mahal is one of the seven wonders of the world.
2. Agra fort.  All Mugal emperors lived and ruled from here.
3. Itmad Ud Daula. Mini Taj Built by Noorjahan wife of Jahangir .
4. Sikandra. Tomb of Akbar built by his son Jahangir.
5. Mehtab bagh. One more chance to see the Taj Mahal from a different side and angle.
3 Hour Drive to Delhi
6. On the way to Delhi. Mathura. Hindu god Lord Krishna was born here..
Finish. Drop off at Airport or your hotel.
The tour can be customized around your needs and your schedule.
Guest reviews
Haider is a wonderful guide, a very friendly, smiling young man.

"His explanation of the Taj Mahal was magnificent. As if he himself visited during its construction. We seem to have been in a fairy tale about a thousand and one nights. I recommend him to everyone!"
Irina, Russia

Haider was born in this city and as the hometown he showed it with all his heart.
"We are under a vivid impression and are grateful to our guide. Thank you! By the way, he speaks Russian and English without an accent."
Vladimir, Russia

Haider A wonderful, young man who always made me happy with his smile and courtesy.
"He told us about his sibling roots in India, the level of schools, everything was very pleasant, very pleased, thank you, hey, it's all thanks to you, you made my trip to India unforgettable…."
Ani Aghajanyan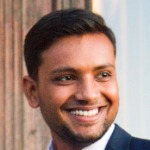 Ali
[masterslider id="9″]
Booqify is a network of independent professional tour guides in India.
With us you will be sure to be guided by a passionate, knowledgeable and officially licensed tour guide.