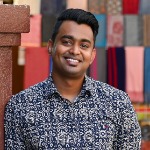 Jose Gomez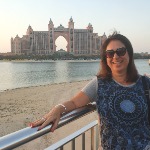 Claudia Antunes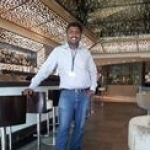 Anand Bhasi
If bookings are closed, please use the chat box for last minute arrangements.
HIGHLIGHTS for Private Tour
Start. Palm Deira metro station (click for map)
1. Dubai's oldest fish market.
Along with fruits & vegetable markets situated at the edges of Dubai Creek.
2. Gold Souk.
Followed by the traditional spice souk. You will be introduced to ancient types of architecture holding the "Barjeel" (wind towers). It will be worth walking in the spice souk as well to learn about the different types of spices and traditional "Souk Al Arsa".
3. Board a traditional Abra to sail across Dubai Creek.
As we travel, your private guide will tell you about fascinating facts about Dubai and it's incredible transformation.
4. Hindu temple.
Visit this amazing temple and you will be guided through the textile souk of Bur Dubai.
5. Al Fahidi Cultural Neighbourhood.
Meander the cobbled streets.
6. Al Fahidi fort and Dubai underground museum.
Note the traditional Barajeels, or wind towers, amid the art galleries and shops.
7. Dubai Coffee Museum.
Learn about this significant aspect of Middle Eastern heritage. Discover brewing techniques and learn about the beans while sampling a cup of your choice and be free to taste the traditional "camel burger".
The tour can be customized around your needs and your schedule.
Guest reviews
I can not even describe how WONDERFUL my trip to Dubai was because of my private tour with J. Gomez!!!

"With just 5 hrs I opted for a private layover Tour. He took some of the best pictures I have at all the famous landmarks and made my experience in Dubai truly magical. I cannot wait to return with my family and best believe He will be the only tour guide I book with again!!"
Hanan

The Best Way To Get Introduced To Dubai.
"My wife and I were in Dubai a few weeks ago. We had only a few days, but still wanted to explore the city. The juxtaposition of old and new made it a daunting task. And we were SO DELIGHTED we decided to take DUBAI PRIVATE TOUR."
Bruce

The greatest tour ever with Jose Gomez!
"Wow I loved the full day tour, we managed to see just about everything from the new city to old Dubai. Jose Gomez was a top tour guide and his knowledge and passion about Dubai was great."
Gary
If bookings are closed, please use the chat box for last minute arrangements.
[masterslider id="4″]
Booqify is a network of independent professional tour guides in Dubai.
With us you will be sure to be guided by a passionate, knowledgeable and officially licensed tour guide.