During the tour we stop for coffee, not for souvenirs.
We leave two hours later then the big companies but we see more because we drive directly to Jerusalem and we do not visit Yad Vashem on the same day, like the others do.
Check our calendar for availability.
Last minute discount: use promo code AJLM for 10% discount if you book within the next 2 weeks.
Searching Availability...
Are you interested in what is happening here?
"LIKE" my page and stay up to date: facebook.com/mennoinisrael

Many places are special but nothing is like Jerusalem.
4000 years of history with many conquests and destructions, (very) holy for 3 religions with a few billion followers and a disputed status that you encounter in the media on a daily basis.
You should visit such a city with a guide and you are on the right page for that.
Booqify is a network of professional tour guides offering a unique and amazing tour that you will not find at the other tour operators.
What makes this tour unique?
Late departure allows you to enjoy a more relaxed morning.
Enjoy a personal experience with an excellent licensed guide and a small group of max. 19 people.
You will spend the whole day in and around The Old City (this tour does not visit Yad Vashem).
You will actually visit the Temple Mount (Dome of the Rock, Al Aqsa mosque) instead of only viewing it from afar (note: not possible on Friday and Saturday).
Guiding in one language, your guide will not switch languages during this tour.
Enjoy a faster ride back to Tel Aviv because this tour uses the toll road.
You can use this tour to transfer to Jerusalem with your luggage.
3 pickup points in Tel Aviv and Jaffa, no switching of buses.
If you want to know more about the guides on these tours you can click on one of us below.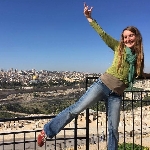 Eva Greenhat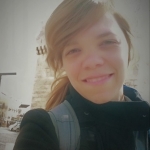 Agustina Efrat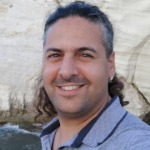 Amit Musaei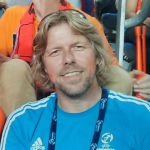 Menno de Vries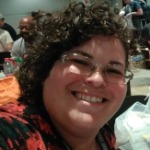 Chava Kahan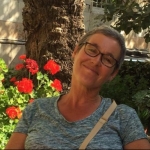 Leontine Cohen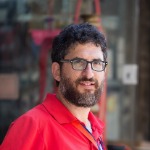 Itamar Keidan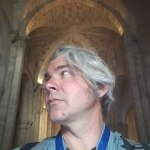 Shimon Palmer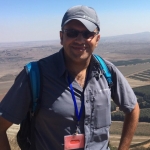 Tareq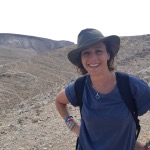 Nadia Samakh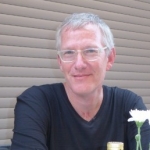 Alan Harkavy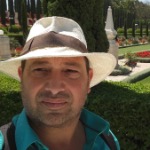 Florent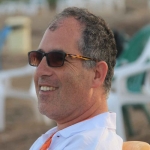 Michel Kahn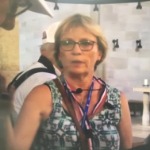 Anneke Gal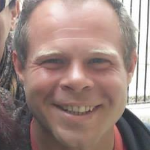 Ryan Friedland
Itinerary:
Depart Tel Aviv at 9.00am
On the way to Jerusalem you will hear about the history of Israel and the Jewish people.
After about an hour we arrive at the Mount of Olives from which we have a magnificent view of the Old City of Jerusalem and the very first city; the City of David.
We walk down to the Dominus Flevit church and see the hundred thousand Jewish graves towards Gethsemaneh, the place of the Judas kiss.
From the valley the bus to bring us up again, this time to Mount Zion for a visit to the room of the Last Supper, Dormition Abbey and the tomb of King David.
On foot we continue to the Old City, through the Jewish, Armenian, Christian and Muslim quarters. Here we will visit the Temple Mount (NOT possible on Fridays and Saturdays), the Wailing Wall, the Roman Cardo, part of the Via Dolorosa and Golgotha, the place of the crucifixion, in the Holy Sepulcher.
During the tour there is a stop in the Christian part of the Old City that can be used for lunch and / or shopping.
Lunch is not included and because of the group dynamics it is not appreciated if you stop at shops during other times.
Return to Tel Aviv between 6 and 7 pm
You can contact us via Whatsapp and phone: 00972543121220 or mailto:israel@booqify.com
Searching Availability...
A Certificate of Excellence honors hospitality businesses that deliver consistently great service and have consistently achieved great reviews).
Difference with other day tours to Jerusalem?
In short: it is fun, interesting, and you don't have to get up early while experiencing more.
Several points of departure
With other tour operators you can be picked up at any hotel. That sounds nice and is useful if you leave at 7 o'clock, but if you are unlucky it takes 1.5 hours extra. Not only does your bus go to many hotels, after which you have to switch to a central location for your destination.
We leave late and have chosen central places where the bus stops, you can see them at www.amazingjerusalem.com/pick-up-locations-in-tel-aviv/.
A few days before the tour, your guide will send you the expected time at the pick up place.
Small group
We drive to Jerusalem with a minibus with max. 19 passengers. People who are already in Jerusalem can join too, but the group will never have more than 19 people. This is the so-called "business" option with other tour operators (though usually with one guide guiding in two languages), because their normal group size can go up to 50+ people.
All day in Old Jerusalem
Almost all day tours spend a few hours in the Holocaust museum Yad Vashem. We definitely recommend a visit to this unique museum, but you do not need a guide. With more time our tour is more relaxed, we walk down the Mount of Olives, visit the Temple Mount (except Fidays and Saturdays when it is not allowed), walk past the City of David and we visit more sites in the Old City.
The guides
After your booking you will get the details of your guide. All contact you have with us is only with professional tour guides.
Your guide can also help you with tips for restaurants, other tour destinations and things you want to know while staying in israel.
Click for 10% discount coupon for day tours in other languages
What do others say about this tour to Jerusalem" on Tripadvisor?
An unforgettable day

For us Jerusalem guided by Menno de Vries was the highlight of our stay in Israel. An absolute must for anyone who visits this country. Menno can inexhaustibly tell you about the history and the current situation of the country so that you can understand the impossible situation in which the population is located.
Great experience

It was a great experience this day in Jerusalem with our guide Menno. He knows so much about the history and the present in Israel that we learned a lot from him about that. And he has shown us all the beautiful and special places. Menno is very helpful and has booked a good restaurant for us in Tel Aviv. The advantage is also that the minibus, with excellent driver, drives back over the toll road, along all traffic jams. So back home fast, after a great day. Thank you Menno!
Top excursion

Have had a super excursion. The advantage of this excursion is that it is not large-scale and that a lot of time is lost. In a somewhat smaller group you can hear and see a lot more and in addition ...... with Menno you have a good and very helpful guide. Menno has shown us Jerusalem in a fun way where we have really seen a lot. Definitely value for money. Highly recommended for anyone who wants to do an excursion to Jerusalem (in my opinion you can not do without a guide there)

Departure and return locations Tel Aviv:
Start is always at 9.00am Rothschild 22, that is the address and name of a hotel, on the street level you find Aroma for coffee and breakfast.
If you book after 4pm the day before you have to start from this location
Click here for other pick up locations.
Since May 2019 there is NO pick up in Jaffa anymore because of mayor traffic congestion due to construction of the lightrail.
The first two locations are close to the routes of service taxi's #4 and #5. On
this map you can see where to get off.
People who start in Jerusalem:
10.30am Light rail stop Ammunition Hill (Giv'at HaTahmoshet).
Terms
Departure is on time, if you want you can come earlier and drink a cup of coffee / tea at the location
Price is $125 per person
Minimum age 10 years
Good condition, during this tour we walk most of the time.
Officially licensed guide
Food and drinks are not included
Cancellation policy: if you cancel at least 30 days in advance, you will receive 80% refund. If you cancel lees then 30 days for the tour we will offer your tickets and if they are sold you receive 80% refund.
Register for our newsletter