Born and Raised in Paris, Flora is Professional Tour Guide for 7 years. Very passionate, I will be happy to unravel Paris secrets to you
They Say, visitors always check at least 15 sites before they book a tour. And I truly understand you, because your time is Paris should not be wasted , so, before I introduce myself, Bookmark me, then you can check the other sites, but remember that here in Paris , you need a license to guide in the Louvre and Versailles, and the best prices are on platforms like booqify because, as a professional guide, I will give you the best quality guided tours at the best prices, no middleman, no interruptions, an instant booking and free assistance all the way.

A little about me

I am born and raised in Paris. I became a Professional Tour guide since 2012, after I studied 5 years in Art & History at the prestigious Sorbonne University. I design my own tours, but I also specializes in the classic tours of Paris : The Louvre Museum , Château de Versailles, D'orsay, Montmartre, City Walking tour, City tour with a driver ... I also do new tours that I designed with my colleagues from Booqify (a famous network of professional guides in Paris)

For example, I designed the Jewish walking tour in le Marais quarter of Paris, I guide in the Shoah Memorial of Paris, and work with American travel agencies.

Why?

The city of Paris is my passion and I couldn't think of a better way to reveal everything Paris can offer. I must confess that my mother, who is a guide in Paris since 29 years, gave me the pleasure of sharing and exchanging.

I will be happy to give you any good advice that you would need during your stay in Paris, to help you find a place to spend a good moment with your family, a hotel or a restaurant, as well as any other orientation questions that you have.

See you soon in Paris !
Testimonials about Flora Goldenberg
Maria from Google Reviews - Jewish Walking Tour
a Walk with Flora in the Jewish Quarter Paris, last Summer was the best tour I have ever had.
Flora took great care to explain everything, very well, in a fun way, with treats and food tasting, synagogues discovery, we even got to see a hidden old Synagogue ( she has access to everything !! =)
We booked the tour based on her reviews, she answered very fast to my email, and we booked via email !
Thank you again Flora
Kate and her kids from Philly - Louvre tour - Paris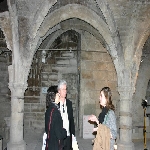 Today the full day tour went very well.
With my husband and my 2 sweet girls , Flora had been attentionate and teaching history to the kids with a pedagogical and fun way !
They loved the Louvre, the treasure hunt organised by Flora and we finished around 12.30pm which was just enough for them.
Then, we took the metro and ate in a local place rue de Charonne. After lunch she knew a couple of shops they would enjoy on that street (they wanted some cute clothes, and not to expensive). she is really amazing with the kids
It was perfect, we spent 2 hours there and they bought lots of little things. They were really happy. the next day we went shopping with Flora , her tips are gold !
The girls were really happy with all the gifts
Boris from TripAdvisor - Verified Review about the Walking tour in le Marais Paris with Flora Goldenebrg
Most amazing tour ever!!!
This was the best tour I have ever been on!!! Flora was the guide and her knowledge of the topic and the angle of discussing the sites in the context of European history/influences/beliefs was phenomenal. I could not recommend this experience more to anyone who is interested in this topic area.
I found her through Booqify but it took some digging to eventually get to it from all the other tour offerings of Le Marais district.
Tours of Flora Goldenberg
Full Day Louvre morning and History of Paris walk in the afternoon $485. Up to 6 Persons.
Louvre in the Morning , a lunch in Place Dauphine, an evening walk in
$ 485 Per tour
BOOK NOW or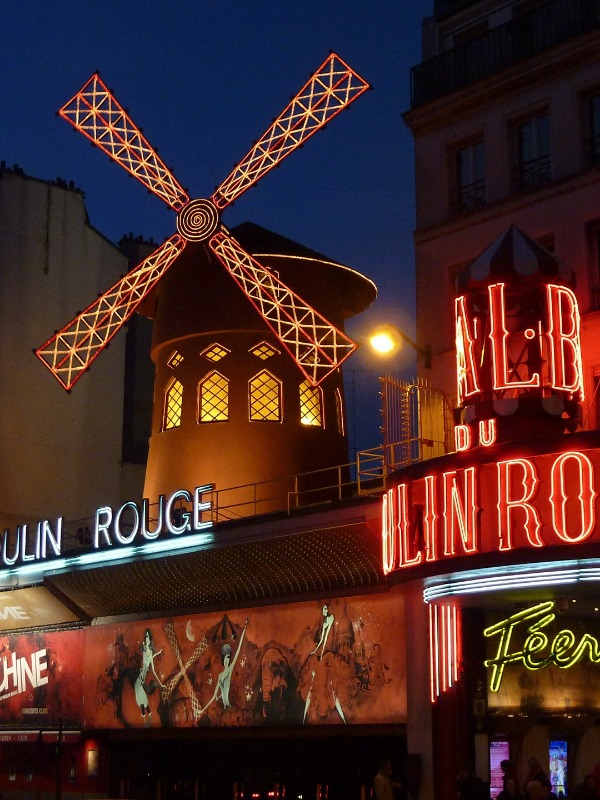 Full Day Paris Private Tour $485. Morning in Orsay Museum, Lunch break in Montmartre, Bohemian Paris Tour in the Afternoon . Up to 6 persons
Paris (Art Themed tour ) : Morning in Orsay Museum : Famous painters, then a
$ 485 Per tour
BOOK NOW or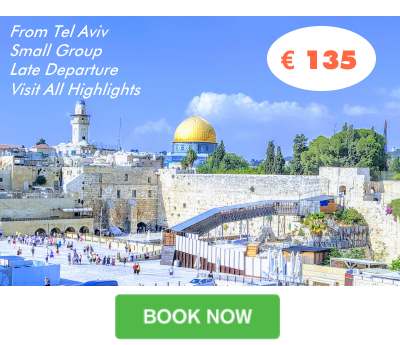 ---
Booqify Israel Manager
Menno de Vries

+972587869982